Event Information
Location
EXIT/IN
2208 Elliston Place
Nashville, TN 37203
About this Event
No refunds - No exceptions. Lineups and times are subject to change. Any ticket suspected of being purchased for the sole purpose of reselling can be canceled at the discretion of EXIT/IN and/or Eventbrite. Valid government-issued photo ID required for entry. Tickets available at the door (if not sold out). No re-entry.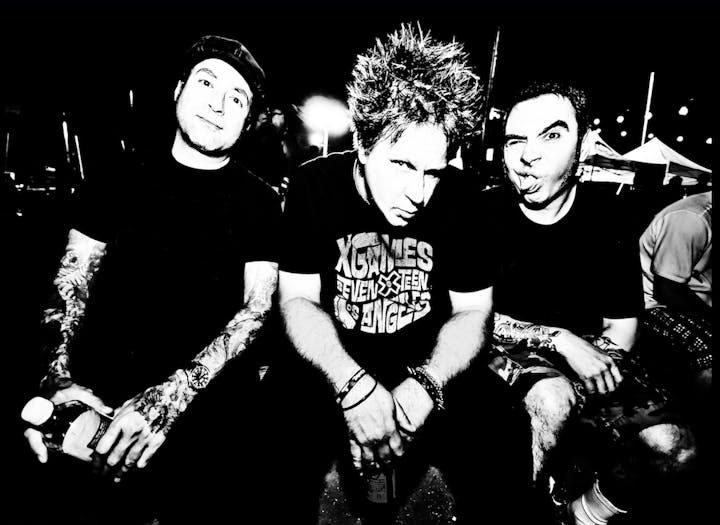 Named after the chemical defoliant so chillingly used by the USA in the Vietnam War, Agent Orange were one of a number of bands formed in the highly active "So-Cal" hardcore scene of Fullerton, Orange County, comprised Mike Palm (vocals, guitar), Steve "Soto" Rodgers (bass) and Scott Miller (drums). However, Rodgers left early in their development to form another local punk attraction, the Adolescents. His replacement was James Levesque.
The band's first important supporter was KROQ disc jockey Rodney Bingenheimer, who was fundamental to the promotion of many similar outfits. Their debut release, the Bloodstains EP, was the only one to feature Rodgers, and its title track was the first song the fledgling band wrote. Afterwards, they signed to prominent local label Posh Boy Records, run by Robbie Fields. The subsequent debut album showed the band rising above the usual three-chord bluster of hardcore with a melodic approach that recalled 60s surf instrumental bands (the Ventures being the most obvious influence). However, the band stormed out of the studio near to the album's completion, complaining about being "produced' and Fields' behaviour in general, leaving engineer David Hines and Jay Lansford (of Simpletones, Stepmothers and Channel 3 fame) to finish off the recordings. The Bitchin' Summer EP was one of the first skate/surf punk crossover items, with three energized surf guitar instrumentals establishing the band's future direction. Various problems delayed the next release until the trio signed with Enigma Records for 1984"s When You Least Expect It ... EP, which saw a conscious and largely unsuccessful attempt to accommodate a more disciplined, polished sound, a mistake compounded by a pointless cover version of Jefferson Airplane's "Somebody To Love'. However, all the elements came together for 1986"s This Is The Voice - the overdriven guitar mesh now allied to first-rate songwriting and delivery. This time the cover of "Dangerman" was fine, but subordinate to the Agent Orange originals. Levesque had been replaced by Brent Liles (ex-Social Distortion) the previous year.
Agent Orange remained largely quiet during the early part of the 90s save for a live album. Palm returned in 1996 with two new members and a studio album, Virtually Indestructible. Their 2000 release was a mixture of new recordings and re-recordings.
THE TURBO A.C.'S: 2018 - The world is on the brink. The brink of what? Everything bad? Lead singer Kevin Cole has narrowly escaped his collapsing home of New York City to Puerto Rico, only to have his punk rock pizza shop choked & drowned by Hurricane Maria. What better time and place to write the perfect surf laden punk rock record for a new generation of kids who despise the government, their parents, and each other? What better person than Kevin Cole to lead the way? The battle-scarred rock n' roll stalwart who's had every shitty hand life can deal and still ends up on a beach like Andy Dufresne in The Shawshank Redemption! Enter: "Radiation"-perhaps the most pronounced rock n' roll document since "The Ramones", with classic outcast hooks like "there's something wrong with everyone I see, but baby, there's nothin' wrong with me!" Radiation will sweep the land, the kids will be infected, and The Turbo AC's will be the cockroach that just keeps charging in a time when there are no signs of life.It all started on the streets of New York City in the early 90's where the A.C.'s released a number of EPs and compilation tracks on various labels before issuing their debut full-length on NY/HC pioneer Blackout in 1996.Damnation Overdrive showcased the A.C.'s' adrenaline-soaked punk rock'n'roll, a sound called Dick Dale + Motörhead + The Mists well, it equalled touring, both in dingy clubs and the enormous Warped Tour stages. The A.C.'s returned in 1998 with Winner take All. This album expanded more into the surf guitar elements cathing the interest of Dexter Holland and Nitro Records who released Fuel for Life (produced by Roger Miret of Agnostic Front) in 2001. 2003 came Automatic. Produced by Blag Dahlia (Dwarves), mixed by Billy Milano (S.O.D.), it was widely hailed as the band's most intense work yet. The Turbo A.C.'s supported the effort with an exhausting run of live dates. Avenue X next appeared in June 2005, followed by Live to Win one year later, followed by Kill Everyone, their biggest album yet, in 2011! Which brings us up to date... RADIATION Throughout all of it, constantly touring America, Canada, Europe, and Australia, feeling right at home doing major tours with a diverse and impressive group of artists like Flogging Molly, The Dwarves, The Dropkick Murphys, Turbonegro, Boss Hoss, Elle KingThe Hellacopters, and more. "Where most NYC punk bands have trouble gigging outside of the tri-state area The Turbo AC's are touring Europe on their own dime, sleeping in squats,crashing tour vans and then xing it with duct tape (true story, I swear).If The Turbo AC's were a black man with a funny hair-do they would be James Brown. – Put that in your nose and sniff it." (James Lee - Punk Magazine)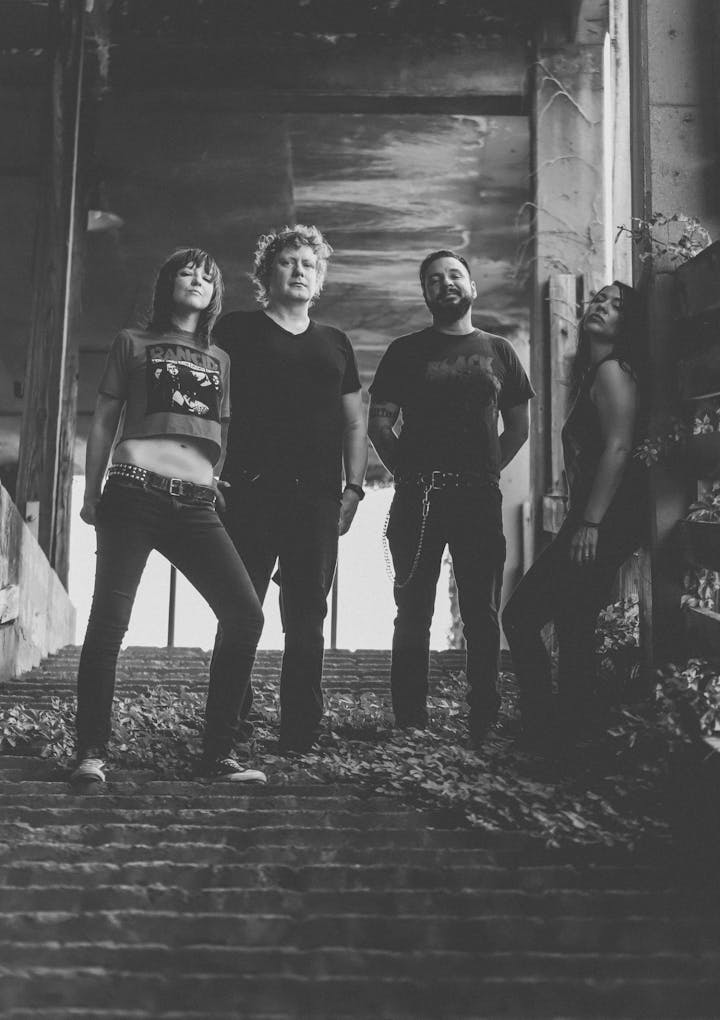 Taco Mouth are a fearless punk rock band hailing from East Nashville, TN. They're a supergroup of best friends that have created a true musical reemergence similar to the old CBGB days of New York City rock 'n roll. Mixing punk rock and pop hooks (think Ramones + Yeah Yeah Yeahs), Taco Mouth are not afraid to tackle social and political issues, and help push all the underdogs to the forefront.
Date and Time
Location
EXIT/IN
2208 Elliston Place
Nashville, TN 37203
Refund Policy