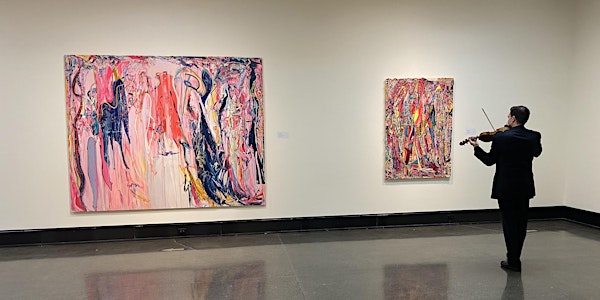 A Q&A with Ali Smith and Michael Alec Rose Moderated by Leonard Folgarait
Join us on October 30 at 1pm CST for a conversation between composer Michael Alec Rose and painter Ali Smith, moderated by Leonard Folgarait
About this event
Join us on October 30 at 1pm CT for a conversation between composer Michael Alec Rose and painter Ali Smith, moderated by Leonard Folgarait, Professor of History of Art at Vanderbilt University. Artist, composer and art historian will venture behind the scenes of Dream for Light Years, in their discussion of the creative and collaborative processes that led to an inspired exhibition at the Fine Arts Gallery.
In advance, you can:
This talk is open to the public and will be held via Zoom. Registration is required.