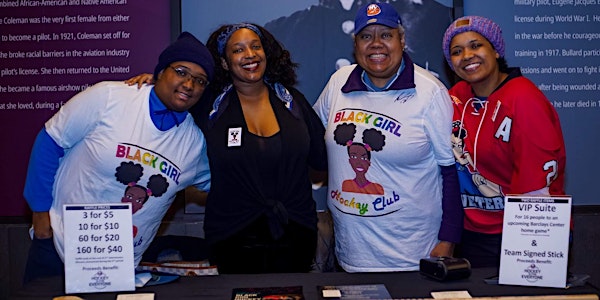 A Juneteenth Discussion on Hockey, Race and Community
A BGHC Juneteenth Celebration--Race, Hockey and Community: A Panel Discussion
About this event
Join us for a Juneteenth celebration at 10am PT (1pm ET) Saturday, June 20th with a panel discussion hosted by the Black Girl Hockey Club. We will be talking about the institutional racism in hockey, how Black folks and allies can fight against it and what comes next.
Juneteenth is a celebration of the liberation of Black folks in America! Let's celebrate the current revolution in the streets and the influx of support of the Black Lives Matter vision, and discuss how that relates to our favorite sport of ice hockey.
Erica Ayala will moderate a panel discussion with panelists:
Those who register will receive an email with a link to the live stream 24 hours before the event.