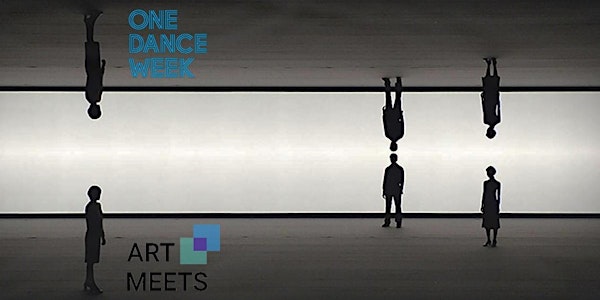 Широ Такатани: Между природата и технологията
Location
MOVE.BG Office & Coworking Space
20 улица "Сердика"
1000 София
Bulgaria
Каним ви на специална прожекция за един от най-значимите и комплексни творци на нашето време.
About this event
Природа. Материя. Дух. Живот. Лъжовни екрани и изгубени чувства. Документалният филм "Широ Такатани: Между природата и технологията" предлага досег до вдъхновението от първа ръка и откровен разговор с магьосника на светлината от Япония.
Широ Такатани е японски мултидисциплинарен артист, който съчетава природни елементи, като вода, облаци и пясък, с оптически технологии и видео, философия, литература и изпълнителски изкуства. Забележителната му кариера включва внушителни спектакли, 3D интерактивен фонтан, който служи като прожекционен екран, инсталации от цветове и още творби, с които Такатани цели да достигне "отвъд видимото".
Част от документалния филм, посветен на неговите ярки артистични творения, е заснет в Пловдив през 2017-а година. Тогава Такатани представи за първи път пред българска публика спектакъла "ХРОМА" в рамките на международния фестивал за съвременен танц ONE DANCE WEEK.
Филмът проследява артистичния път на Широ Такатани през три десетилетия из Европа и Япония чрез неговите инсталации, театрални и танцови постановки. Такатани и сътрудниците му, сред които композиторът Руичи Сакамото, разясняват творческите принципи, в които природата и хората са разгледани чрез съвременни технологични средства.
Широ Такатани: Между природата и технологията
Продължителност: 52 минути
Филмът е завършен през ноември 2018
Автор, режисьор: Джулио Боато
Авторска музика и звуков дизайн: Лоренцо Данесин
Оператори: Джулио Боато, Луиджи Скальоне
Монтаж: Джулио БоатоПродуцент: Léa Bardet
Копродуценти: Vosges Télévision, Museum TV
Разпространение: EuroArts
Фестивално участие 2019: FIFA International festival of films on art – Монреал, SIFA SingaporeFestival of Arts (Сингапур)
***
Welcome to a special screening of a documentary on one of the most significant and complex artists of our time. Nature. Matter. Spirit. Life. Screens of deception and lack of feelings. The film "Shiro Takatani. Between nature and technology" offers first-hand inspiration insights and a frank conversation with the master of lights from Japan.
Shiro Takatani is a famous Japanese multidisciplinary artist who combines natural elements such as water, clouds, and sand, with optical technology and video, philosophy, literature and performing arts. He has created impressive performances, interactive 3D water curtain functioning as a projection screen, color installations and many more works "beyond visible".
Part of the documentary on his vivid artistic creations was filmed in Plovdiv in 2017. It was when Takatani presented for the first time in Bulgaria the performance CHROMA as a part of ONE DANCE WEEK contemporary dance festival.
Across Europe and Japan, this film covers over three decades of Shiro Takatani's artistic journey through his installations, theatre and dance performances. Takatani and his collaborators (including composer Ryuichi Sakamoto) explain the driving principles behind his work where nature and people are observed through modern tools.
Shiro Takatani. Between nature and technology
Length: 52 minutes
Film finished in: November 2018
Author, director: Giulio Boato
Original music, sound design: Lorenzo Danesin
Camera: Giulio Boato, Luigi Scaglione
Editing: Giulio Boato
Producer: Léa Bardet, lea.bardet@ideale-audience.fr, +33 6 18 74 45 96
Co-producers: Vosges Télévision, Museum TV (French TVs)
Distributor: EuroArts
Festivals 2019: Competition at FIFA festival of films on art (Montreal), SIFA SingaporeFestival of Arts (Singapore)