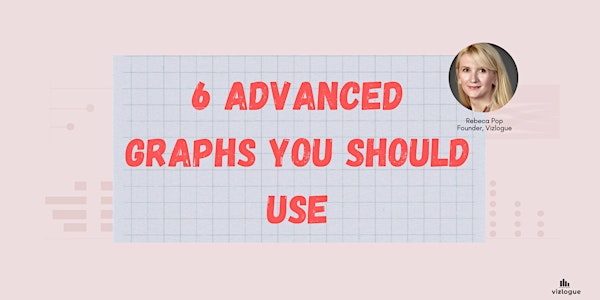 6 Advanced Graphs You Should Use
This is a highly interactive workshop. Rebeca Pop, Vizlogue's founder, will teach you how and when to use more advanced graph types.
About this event
WHAT DO PRIOR PARTICIPANTS SAY?
"Thank you very much for your presentation. I found it extremely helpful. I'm sure my client will also love the new design of the graphs!"
"Rebeca was able to strike a perfect balance by teaching highly technical materials comprehensively, fostering organic e-classroom engagement and illustrating relevancy of course concepts against real-world use cases."
WHY SHOULD YOU ATTEND?
You're already creating graphs, whether that's on a regular basis or not. You are familiar with commonly used graphs, which are readily available in most tools (e.g. bar charts, pie charts, line graphs). Now you're thinking to yourself: "Is it time to innovate?" The answer is "maybe." In this workshop, you'll find out when it's time to innovate and what other chart types you can use.
You will be exposed to real-world examples.
WHAT YOU'LL LEARN
- Gain a clear understanding of how and when to use more advanced graph types
- Review real-world examples of advanced graph types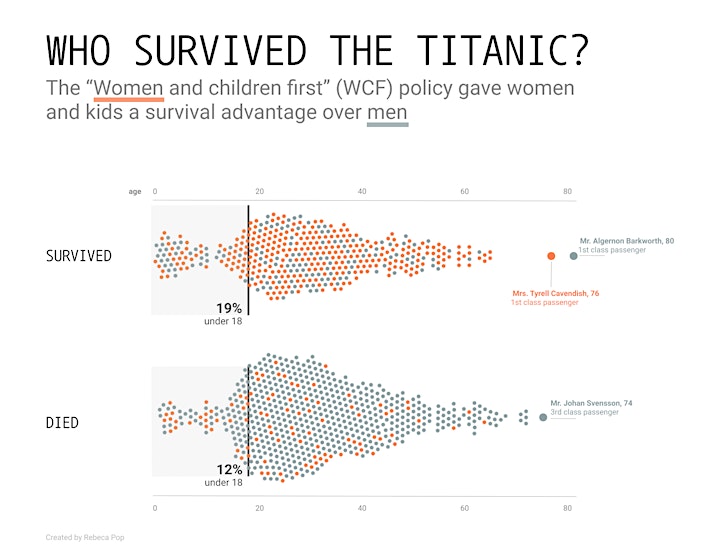 ....AND THIS IS NOT ALL!
Post-workshop, you'll receive an excel file with templates for more advanced graph types.
ABOUT THE INSTRUCTOR
Rebeca Pop is the founder of Vizlogue, a Data Visualization and Storytelling Lab that offers training and consulting services. Vizlogue's mission is to help companies and organizations communicate more effectively with data.
Rebeca has delivered presentations to over 1,500 participants all around the world. Her workshops are grounded in a deep understanding of adult learning strategies, and combine hands-on exercises with feedback sessions and real-life examples.
Rebeca also teaches data visualization at the University of Chicago and at Northwestern University.
REQUIREMENTS
You will need a computer and a good internet connection. We will use Zoom.
The workshop is tool agnostic, so all you'll need is a pen and paper.
Note: You will receive meeting access information in the reminder email sent out closer to the event.
You need to register in order to receive a copy of the recording.