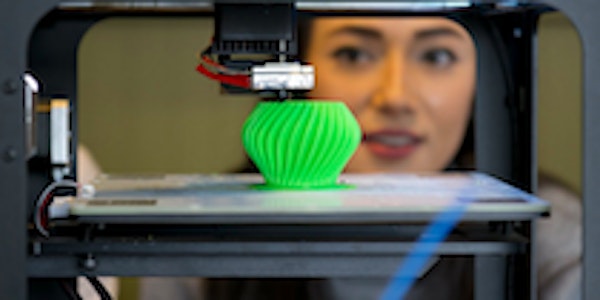 3D FDM Printing Basics Class 8/8 and Intermediate Class 8/10
Location
NIU Rockford
8500 East State Street
Rockford, IL 61108
3D FDM Printing Class - Basics 8/8 and Intermediate 8/10 - Laptops required! Advanced Class will be on 8/12 with a separate registration.
About this event
*Basic Class is required in order to attend the Intermediate Class
3D FDM Basics and Intermediate Classes
These two classes are the first of a series of three that teaches participants the
fundamentals of 3D Printing using FDM printers.
After participating in this classes you should be able to:
Know key safety points to safely use a 3D FDM Printer
Understand the basic 3D FDM printer anatomy
Understand basic 3D printing workflow
Understand the different types of materials we can use to make things
Know how to setup and use a basic 3D FDM printer yourself
The training in these classes uses both presentation and hands-on participation. Classes will be live broadcasted in our Facebook & YouTube Channels.
Participants will be required to wear a mask and follow the most current physical distancing NIU Rockford policy.
Classes are available at no cost. Registration is required! Classes will be provided in Suite 165.