中大校友讲座系列之科学健康饮食的最新概念:人为什么会发胖?---谈谈肥胖与糖尿病
Description
Jaiden:"学习是一辈子的事情,只要有心:好奇心、自信心和决心,任何一个人都可以成为营养学家。"
案例:Cage,一个普通的南方人,在过去的32年人生中都是一个很胖的人,直观地讲就是大学毕业(2007年)到2016年初体重一直徘徊在85-92kg之间,体脂率在25%-28%之间,身高174cm。偶然的机会看到了"吃惑"上关于一个美国医生亲身实践高脂低碳水饮食的文章。发现这个公众号的内容较市面上铺天盖地的健康饮食指南要科学严谨得多,令人有一种在迷雾中找到一盏明灯的感觉。于是开始阅读公众号上介绍相关健康饮食知识的文章。很多的观念之前从未听过因此感觉相当震撼,却也感到非常惊喜。接下来的短暂的一段时间里,逐渐开始接触了关于脂肪和碳水的一些知识并慢慢做出尝试。到目前为止,体重维持在68kg/14%,原本穿XXL现在却M码腰都嫌肥。西服和衬衫从只能定制变成了可以买成衣。作为一个胖了30年的人,从来未曾想过会有瘦下来的一天,然而这真的发生了。这件事情对于Cage今后的人生本身就具有非凡的意义,一些可能都不曾奢望的梦想并非遥不可及。
从1994年到2010年短短16年时间里,中国的糖尿病患病率增加了几乎4倍。以Jaiden的亲身体验为例,如果不是在两年前改变了生活习惯,再过10年一定是那11.6%的糖尿病患者之中的一个。为什么这样严峻的问题却没有多少人去关注、去改变呢?人们不害怕吗?Jaiden的解释如下:
人们并不太了解糖尿病是什么,以为有这个病家族史的人才需要担心。可是,如果一个疾病的发病率在两代人的跨度里已经翻了两番,那就远远不止是基因的问题了。

人们以为这样的慢性疾病随着年龄的增长是必然的。还是同样的问题,这16年里中国人的平均寿命并没有增加多少(从70岁到75岁),如果这是一个单纯的年龄疾病,患病率又怎么可能增加这么快呢?

人们认为病来了吃药就好,担心也没用。但你是希望一个病痛缠身、靠吃一大堆药过日子的晚年呢?还是精力充沛,能像年轻人一样享受生活的晚年?亲身经历告诉你,疾病是可以扭转的。

现在流传的所谓健康科普太多是遵循教条,跟不上科学的发展。有一个问题是每个人都应该问问自己的:如果那一套套的所谓饮食规则是正确的,那么在过去30年里(1980至2010),糖尿病怎么会上升了12倍之多?是人们完全忽略了这些指引吗?还是指引本身不够科学?
主流的营养理论误区太多,从胆固醇到植物油到全脂奶,从卡路里到胃酸。这些不科学的理论让人走了不少弯路。
如果你想进一步了解最新国际研究和实践中关于饮食和保健的概念,现在就请点击报名参加中大海外校友联网7月29日下午2-5点在 1851 McCarthy Blvd #101, Milpitas, CA 95035 举行的科学健康饮食分享会,和拥有超过十万粉丝的健康美食公众号"吃惑"创始人,中大89级电子系本科的杨云Jaiden校友深入探讨如何规避主流的营养理论的误区,通过改变饮食习惯来获得更健康的身心。
Agenda:
2:00 - 2:30 签到
2:30 - 4:00 健康讲座
4:00 - 4:30 Q&A
4:30 - 5:00 互动交流
PS: 中山大学海外校友联网微信公众号隆重上线啦~~~我们将会在这个平台上发布各种最新的消息,包括最新动态、近期活动等等,请扫描下方二维码关注: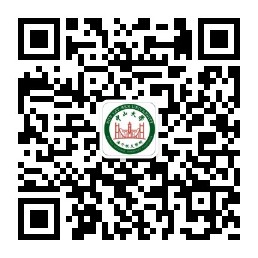 同时,所有消息也会在我们官方网站同步更新,请点击:
http://sysunc.org/
Organizer of 中大校友讲座系列之科学健康饮食的最新概念:人为什么会发胖?---谈谈肥胖与糖尿病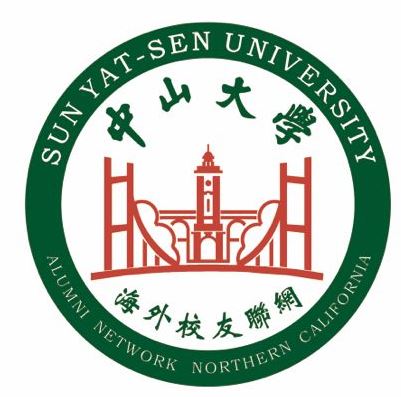 中山大学海外校友联网(原中山大学北加州校友会)(简称中大海外联网)成立于2004年2月17日,主要由旧金山和硅谷一带的中山大学毕业的校友组成。中山大学海外校友联网是在美国注册的非谋利组织,其宗旨是联谊互助,砥砺学行,回馈母校。 自创会以来,成功团结了中大的校友并凝聚了各方面的力量, 成为中大海外校友拓展事业和生活的一个重要平台。自2004年中大海外联网组团参加中大八十年校庆并成功举办了有影响力的"北加州之夜"的庆典活动开始, 以一系列丰富的活动和机制回馈母校,为中大推动国际化大学和帮助企业家校友拓展海外市场和资源作出了积极的贡献;同时,也有力地支持广东省在经济、文化、教育、人才招聘,以及商贸与海外交流的活动,具有有良好口碑和影响力。 中大海外联网拥有一批在美国科技,商业,法律,教育, 金融,医学界等领域有成就的杰出校友并以各种形式回报母校。校友会的历届会长是: 陈硕,易正华,许育琳 ,刘华,邓宇俊,  林亚波,朱会灿,现任会长是黄莹莹。 
微信公众号 (WeChat):中山大学海外校友联网
官方网站 (Website):http://sysunc.org/
Alumni Network of Sun Yat-Sen University Northern California (hereafter "the Alumni Network") was formerly known as the Sun Yat-Sen University Alumni Association of Northern California (SYSUAANC). The Alumni Network was established on February 17th, 2004, with alumni primarily from San Francisco Bay Area including the Silicon Valley. It is a non-profit organization registered in the United States, with the purpose to connect and enable its alumni, and to give back to their alma mater. Since its establishment, the Alumni Network has successfully united its alumni, brought together people from all aspects of society, and become an important platform for overseas alumni to expand their career and life. Since 2004 when the Alumni Network participated in the celebration of the 80th anniversary of Sen Yat-Sen University (SYSU)'s founding and successfully held the celebrated "Night of Northern California" event, the Alumni Network has launched a series of rich activities and mechanisms to give back to the alma mater; it has greatly facilitated SYSU's efforts in becoming an international university and enabling its alumni entrepreneurs to expand overseas markets and resources; the Alumni Network has strongly supported the Guangdong Province in economic, cultural, educational, personnel recruitment, and business activities as well as overseas exchanges. Boasting of great reputation and influence, the Alumni Network has a great number of outstanding alumni who have made achievements in the fields of science and technology, commerce, law, education, finance, medical science and other fields in the United States and they give back to their alma mater in various ways. The past presidents of the Alumni Network are Chen Shuo, Yi Zhenghua, Xu Yulin, Liu Hua, Deng Yujun, Lin Yabo, Zhu Huican. The incumbent president is Huang Yingying.