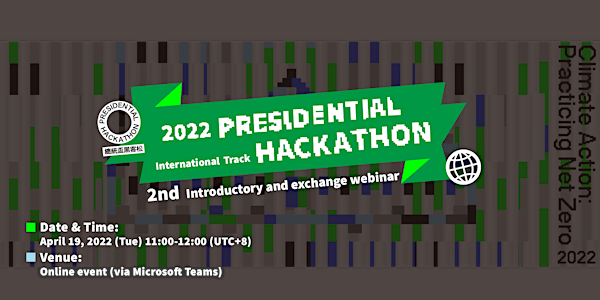 22' Presidential Hakathon Int'l Track Intro webinar II
The working team of 2022 Presidential Hackathon International Track is going to introduce the challenge topic, rules, and important dates.
About this event
2022PHIT is honored to invite Digital Minister from Executive Yuan - Audrey Tang to chair this online webinar!
Moreover, one of the finalists of last year PHIT is going to share their hacking experience and what they have achieved during the past hackathon programme.
The webinar will start at 11:00 AM.
The participants are welcome to log in from 10:30.