2nd Chance and AngelEyes Foundation Stop Domestic Violence Celebrity Fundra...
Description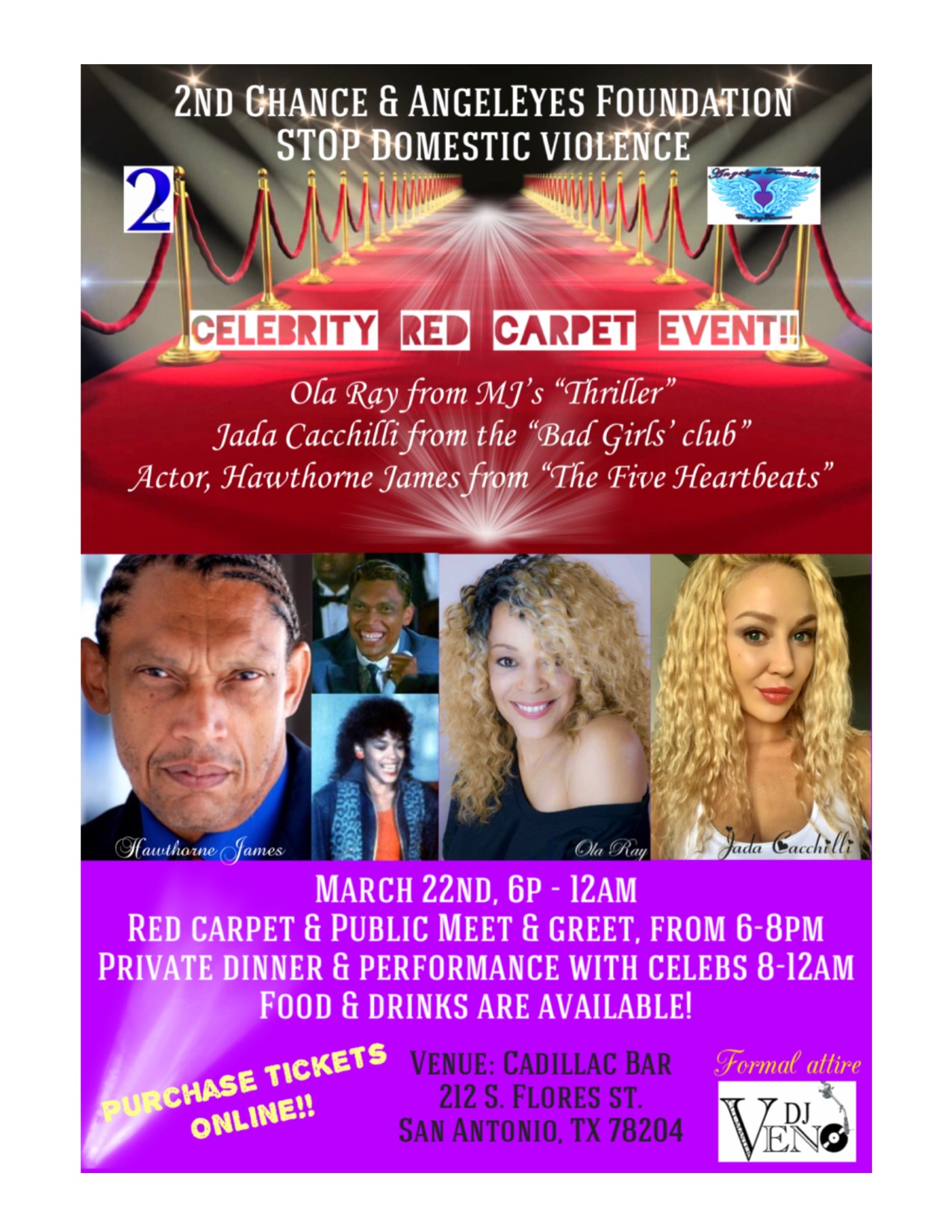 Ola Ray from MJ's "Thriller"


Hawthorne James from "The Five Heartbeats"


Jada Cacchilli from the "Bad Girls' Club"
Celebrities coming together to Ignite Hope and Inspire Cultural Change
Through Education and Awareness
We can Give Voice to The Voiceless
6:00 pm - 8:00 pm Public Meet and Greet
8:00 pm-Midnight Private Dinner with Celebrities
Hello everyone!! Don't forget to purchase your tickets for the MEET & GREET Celebrity Red carpet event on Friday, March 22!!