Description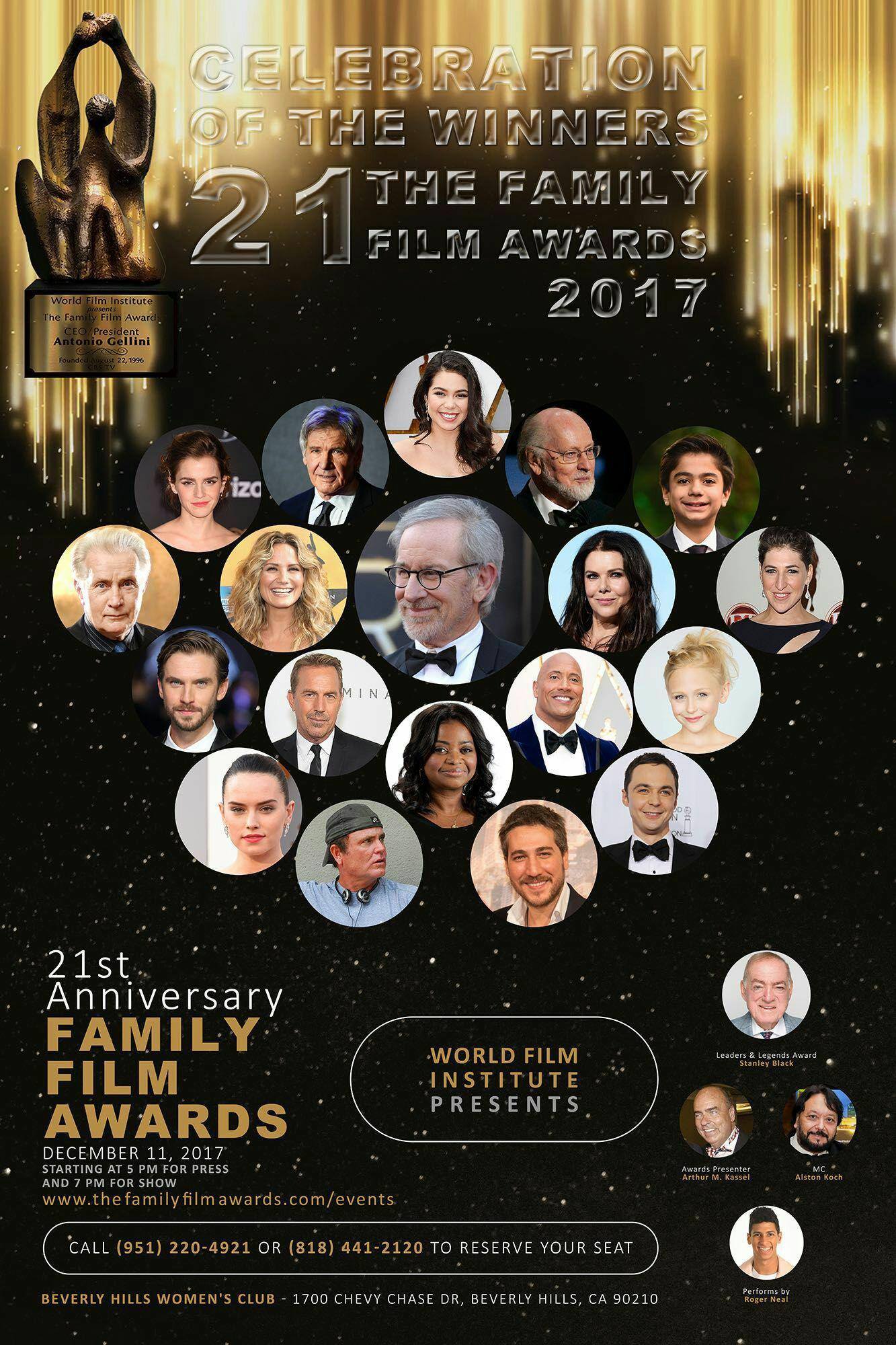 21st Anniversary Family Film Awards Ceremony

Get ready for a Star-Studded Celebrity Event!
Hollywood Legends, American Icons, Dignitaries, Celebrities and Leaders will come together in celebration to recognize outstanding achievements in film, the arts and humanitarianism in Beverly Hills at 7 pm on December 11th, 2017.

Magic will happen as we present Trophies to the Winners of our 21st Anniversary Family Film Awards. The Winners were announced at the 70th Annual Cannes Film Festival in Cannes, France in the Spring of 2017 and will now be presented with their hand-sculpted Family Film Award Trophies.

Join us for an amazing night! Get "up close and personal" and enjoy an intimate dinner with industry greats as we celebrate a most historic occasion at a most historic venue, the Beverly Hills Womens Club.

Tickets are available for purchase now and selling out fast. Sponsors welcome.
Media Check-In at 5 pm.
Show Begins at 7 pm.
Http://www.TheFamilyFilmAwards.com