2022 StartOut Demo Day
Join LGBTQ+ entrepreneurs as they present their solutions for a cash prize at this year's StartOut Demo Day.
Refund Policy
Refunds up to 1 day before event
About this event
About this Event
Join StartOut entrepreneurs as they present their solutions at StartOut Demo Day, generously sponsored by ZenDesk, AWS, Silicon Valley Bank, and Embroker.
This year's virtual Demo Day will highlight LGBTQ-led, scalable tech startups to investors. A judging panel will be made up of angels, VCs, entrepreneurs and corporate partners, with a public audience to cheer you on and network with after.
Top prizes include $5k for first place, $3k for second place, and $2k for third place winner.
Join us for an evening of discussion among some of the brightest entrepreneurs and investors in our community.

4:00pm PDT: Welcome and Judge Introductions
4:15pm PDT: Pitches Begin
5:00pm PDT: Judges Deliberation & Meet with the Founders and Sponsors
5:15pm PDT: Winners Announced
5:30pm PDT: Networking
Demo Day - Event Platform
Demo Day will take place virtually on the Accelevents platform. Registrants will receive their unique links to join within 24-hours of the event. You'll have the opportunity to create a profile in advance of the event and there will be opportunities to network and meet with one another within the event platform. Email info@startout.org with any questions.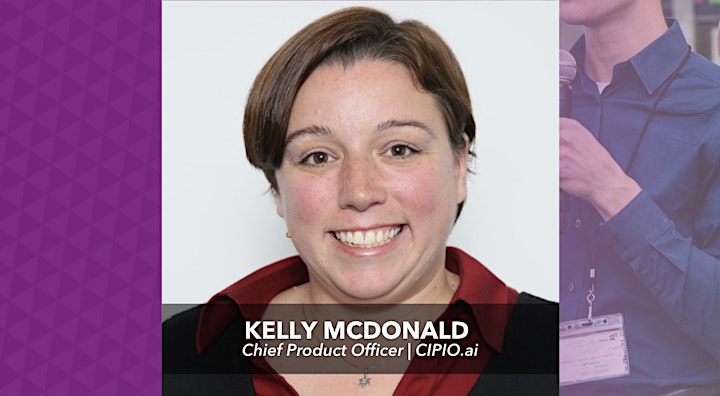 Kelly McDonald
StartOut Growth Lab Alum
Kelly McDonald is the Co-Founder and Chief Product Officer of Cipio. The world's first community influencer marketing platform. Prior to joining Cipio Kelly was the founder and CEO of Kyndoo. A data platform for social commerce that was acquired by Cipio in September of 2021. Prior to founding Kyndoo, Kelly was the Senior Vice President of Revenue, Operations, and People at RealtyShares. An entrepreneur at heart, Kelly loves working on big problems at the earliest stages of a company. She is driven by her passion for the people she leads, and the journey toward the greater vision they share.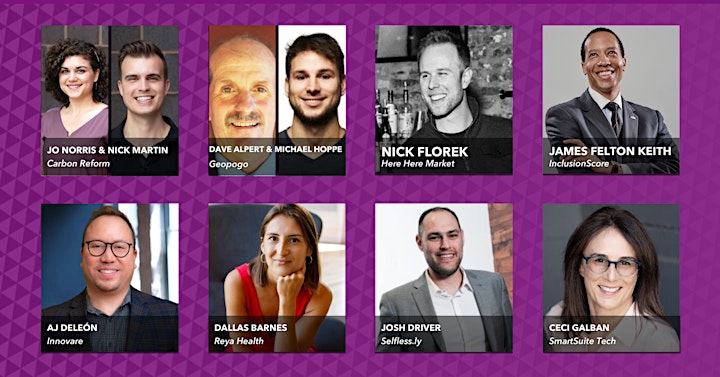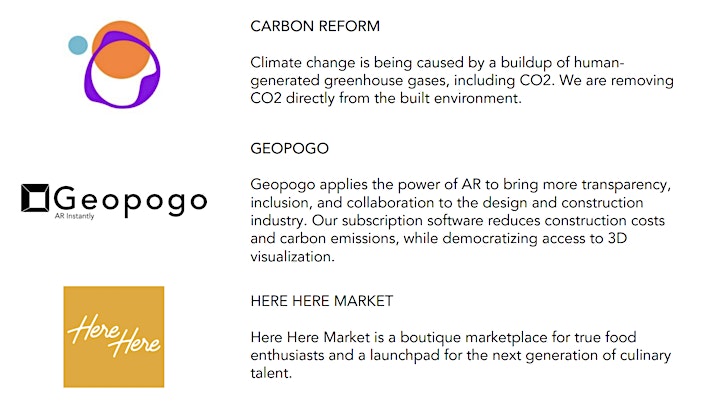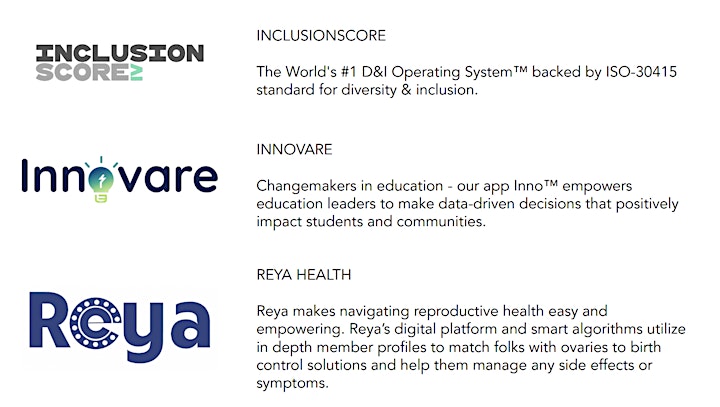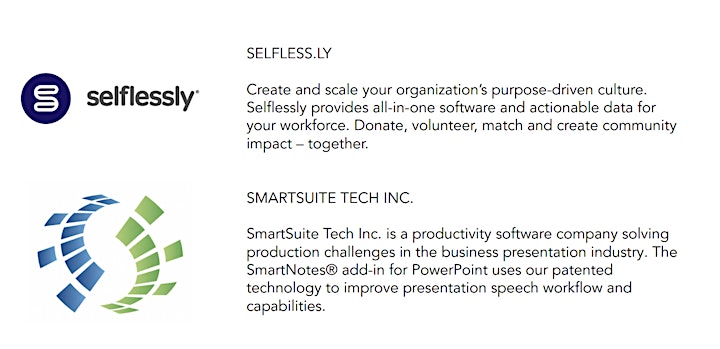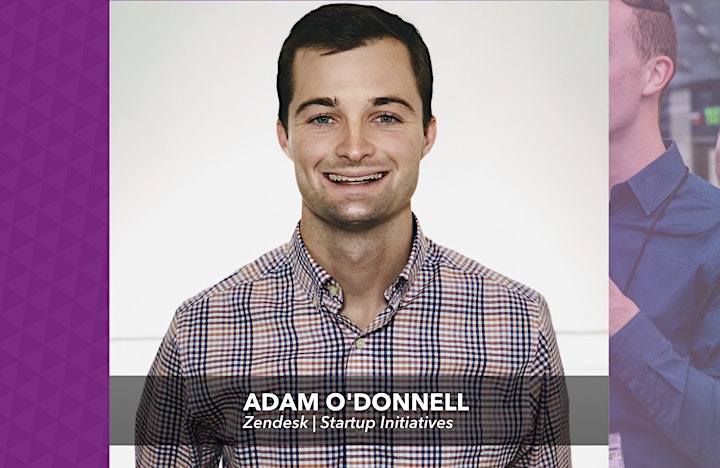 Adam O'Donnell
Zendesk | Startup Initiatives
Adam runs Startup Partnerships for North America at Zendesk. Previously he worked as an investment associate at a Silicon Valley VC (investors in Airbnb, Amplitude, etc.), where we reviewed 2000+ high-growth startups. Before investing, Adam founded 2x B2B SaaS companies (1 exit, 1 failed). Adam lives in San Francisco, and in his free time runs a podcast called TheTop.VC, where he has interviewed VCs from Sequoia, Emergence, 500 Startups, Techstars, and more.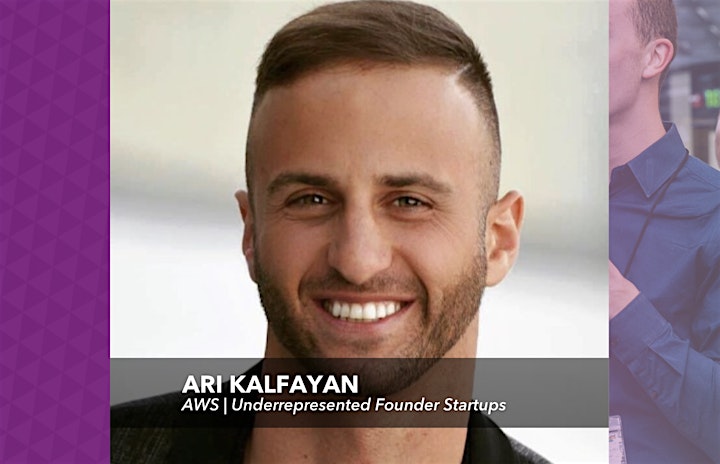 Ari Kalfayan
AWS | Underrepresented Founder Startups
Ari is a Senior Business Development Manager at AWS in charge of AI/ML startups. Ari began his career in the AI/ML space in 2009, where he led sales at Figure Eight (sold for $300M to Appen) which pioneered data labeling technology. Ari then joined the founding team of Weights & Biases (W&B) in 2018 which is pioneering machine learning tools for deep learning. Ari's focus at AWS is on helping early-stage co-founders, who are building machine learning startups, accelerate growth, technical development and achieve product market fit. Ari is also an early stage startup investor through his new syndication, Next Wave AI.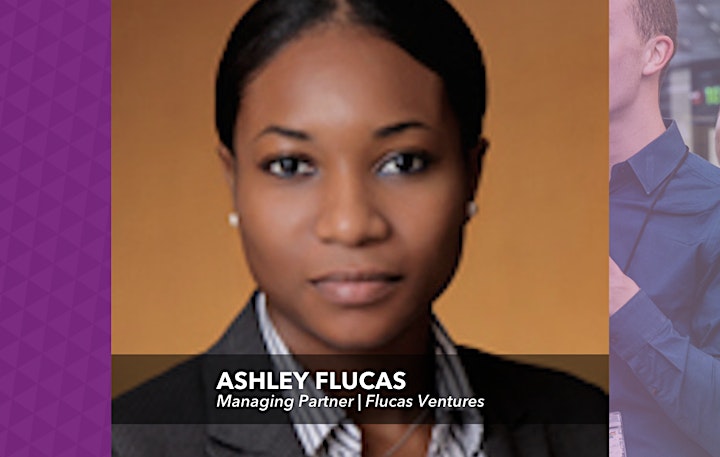 Ashley Flucas
Managing Partner | Flucas Ventures
Ashley Flucas is the founder and general partner of Flucas Ventures. Based in West Palm Beach, Florida, the syndicate of around 2,000 angel investors has invested in more than 250+ startups (Databricks, Bolt, Brex, Pacaso, Pipe, Qonto, Angellist, Tonal, Binance.US, Mercury, Capsule, etc).
Website: www.flucasvc.com
Syndicate: https://angel.co/s/ashley-flucas/HzSnZ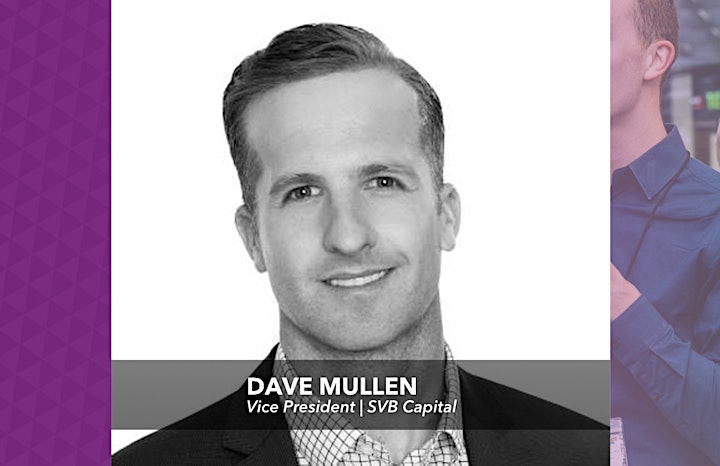 Dave Mullen
Vice President | SVB Capital
Dave Mullen is an investor at Silicon Valley Bank (SVB) Capital, where he is responsible for covering the fintech platform and its direct investing strategy.
Before joining SVB Capital, Dave was an investor at Wells Fargo Strategic Capital, the principal investment arm of Wells Fargo. While there, he focused on venture growth investments in the technology sector. He began his career with J.P. Morgan, working in the leveraged finance division of Investment Banking, where he was responsible for raising debt capital for sponsor buyout and M&A transactions.
Dave earned a bachelor's degree in finance from the University of Georgia, as well as a master's degree in business administration from The University of Chicago Booth School of Business with concentrations in economics, analytic finance and entrepreneurship. He currently serves as a PropTech vertical lead at Emerging Venture Capitalists Association (EVCA), where he focuses on engagement and programming.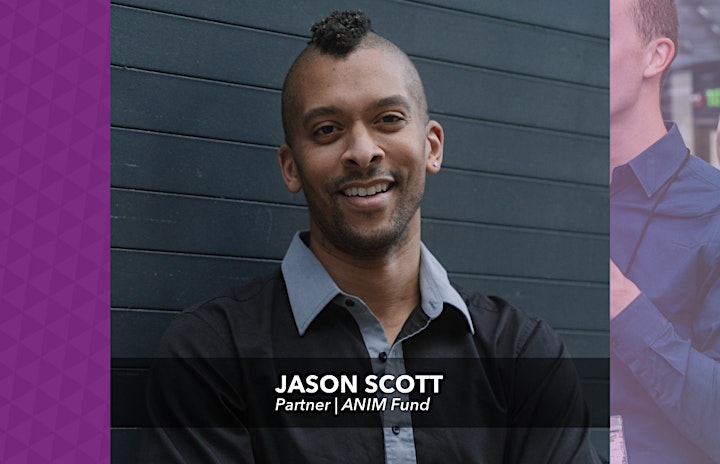 Jason Scott
Partner | ANIM Fund
Jason Scott is a Partner at ANIM, an early-stage venture fund based out of New York and London. Prior to ANIM, Jason led Google's startup developer ecosystem, and has been responsible for launching and running funds and accelerators for Google worldwide, including Google's Accelerators for Black-led, women-led and climate-focused companies. Jason also launched Alphabet's Black Angel Group in early-2021.
Finishing an undergraduate degree at MIT, Jason got his professional start in management consulting at Arthur D. Little. After ADL, Jason moved from Boston to San Francisco to join the YC-backed startup - Homejoy - and subsequently went on to pursue an MBA from Stanford GSB. During and after GSB, Jason worked independently with a number of startups, eventually joining the investment team at Highland Capital Partners. He has also served as a scout investor for Lightspeed Venture Partners.
Today, in addition to his role at ANIM and leading the Black Angel Group, Jason also remains an active seed investor and startup advisor.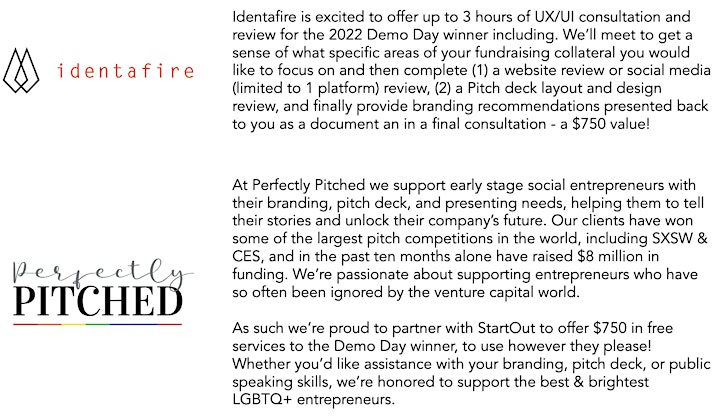 About AWS
For almost 13 years, Amazon Web Services has been the world's most comprehensive and broadly adopted cloud platform. AWS offers over 200 fully featured services for compute, storage, databases, networking, analytics, robotics, machine learning and artificial intelligence (AI), Internet of Things (IoT), mobile, security, hybrid, virtual and augmented reality (VR and AR), media, and application development, deployment, and management from 60 Availability Zones (AZs) within 20 geographic regions, spanning the U.S., Australia, Brazil, Canada, China, France, Germany, India, Ireland, Japan, Korea, Singapore, Sweden, and the UK. Millions of customers including the fastest-growing startups, largest enterprises, and leading government agencies—trust AWS to power their infrastructure, become more agile, and lower costs. To learn more about AWS, visit aws.amazon.com.
About SVB Financial Group
For 35 years, SVB Financial Group (NASDAQ: SIVB) and its subsidiaries have helped innovative companies and their investors move bold ideas forward, fast. SVB Financial Group's businesses, including Silicon Valley Bank, offer commercial, investment and private banking, asset management, private wealth management, brokerage and investment services and funds management services to companies in the technology, life science and healthcare, private equity and venture capital, and premium wine industries. Headquartered in Santa Clara, California, SVB Financial Group operates in centers of innovation around the world. Learn more at www.svb.com.
About ZenDesk
Zendesk makes customer service better. We build software to meet customer needs, set your team up for success, and keep your business in sync. Zendesk was built upon a simple idea: make customer service software that's easy to use and accessible to everyone. We have expanded on that idea, and now offer a growing family of products that work together to improve customer relationships, and can be embedded and extended through an open development platform. Our products are easy to use and implement. They give organizations the flexibility to move quickly, focus on innovation, and scale with their growth. Our software is powerful and flexible, and scales to meet the needs of any business. Even yours. Learn more at www.zendesk.com
About Embroker
Business insurance is one of the oldest industries in the world. It is built on personal relationships rather than technological advancement. It's also dominated by long-established players. Until now. Embroker is a digitally-native business insurance company built from the ground up with modern technology to eliminate the inefficiencies that increase prices and lead to frustrating customer experiences. From machine learning to artificial intelligence, we use the latest technology to make policies more tailored, less expensive, and easier to purchase. Learn more at www.embroker.com
About StartOut
StartOut is a national 501(c)(3) nonprofit organization dedicated to fostering and developing entrepreneurship in the LGBT community. With over 60 annual events and a network of 15,000 strong nationwide, StartOut connects the entrepreneurial ecosystem, educates entrepreneurs on issues surrounding the business lifecycle and inspires the LGBT community by profiling out and successful founders. StartOut currently has chapters in San Francisco, New York, Austin, Boston, Chicago, Los Angeles, with Denver, Seattle, and many more on in development. Join today to grow your network – accelerate your business – empower yourself and the LGBTQ Community. Visit www.startout.org and learn more.
By taking part in this event you agree to StartOut's Privacy Policy.