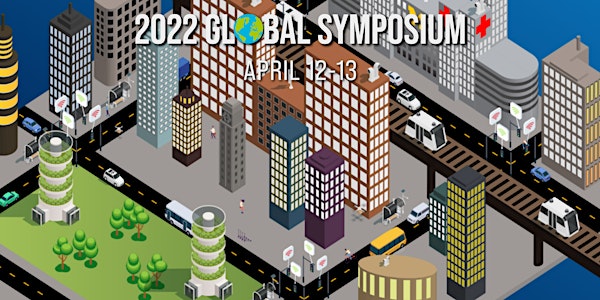 2022 Global Symposium on Connected and Automated Vehicles & Infrastructure
Location
Michigan Union
530 South State Street
Ann Arbor, MI 48109
The 5th annual Global Symposium returns to discuss the latest in connected and automated transportation, mobility, & more in a hybrid format
About this event
The 5th annual CCAT Global Symposium returns this year on April 12th and 13th! The conference will be hosted at the Michigan Union in Ann Arbor, MI with both in-person and virtual registration options available to attendees. The two-day, two-track event will continue discussions on cybersecurity, infrastructure, shared mobility, and more. Join our mailing list to be the first to receive updates from the University of Michigan's premier transportation event. The 2022 CCAT Global Symposium on Connected and Automated Vehicles and Infrastructure is sponsored by Michigan Engineering, the University of Michigan Transportation Research Institute, and WSP. Women in Autonomy serves as our conference partner.
For complete details, please visit the Symposium page on the CCAT website.
Confirmed Speakers:
Paul Ajegba, Michigan Department of Transportation
Shorya Awtar, University of Michigan
Rose Bellanca, Washtenaw Community College
Ryan Buck, Washtenaw Area Transportation Study
Darcy Bullock, Purdue University
Collin Castle, Michigan Department of Transportation
Ricardo Chahine, Purdue University
Qi Alfred Chen, University of California, Irvine
Mashrur Chowdury*, Clemson University, Center for Connected Multimodal Mobility
Bonnie Datta*, PlugtoGridStrategies
Congresswoman Debbie Dingell, Michigan's 12th Congressional District
Komal Doshi, Ann Arbor SPARK
Richard Ezike*, CHPlanning Ltd.
Tayo Fabusuyi, University of Michigan Transportation Research Institute
Shuo Feng, University of Michigan Transportation Research Institute
Yiheng Feng, Purdue University
Lt. Gov. Garlin Gilchrist II*, State of Michigan
Konstantina Gkritza, Purdue University
Sarah Pressprich-Gryniewicz, May Mobility
Josh Johnson, Spin
Ramanitharan Kandiah, Central State University
Blaine Leonard, Utah Department of Transportation
Todd Litman*, Victoria Transport Policy Institute
Henry Liu, Center for Connected and Automated Transportation, Mcity
Amy Lopez, INRIX
Wenjing Lou, Virginia Tech
Erin Milligan, P3Mobility
Nick Moroz, University of Michigan Center for Entrepreneurship
Egemen Okte, University of Illinois at Urbana-Champaign
Trevor Pawl, Office of Future Mobility and Electrification
Brian Peebles, Verizon
Jonathan Petit*, Qualcomm Technologies Inc.
James Sayer, University of Michigan Transportation Research Institute
Director Shelby Scales, Office of Small and Disadvantaged Business Utilization
Mike Shulman, Ford Motor Company
Congresswoman Haley Stevens, State of Michigan
Vivian Swan, Continental
Haydar Teymourlouei, Bowie State University
Dawn Tilbury, University of Michigan
Jennifer Tisdale, GRIMM Cyber R&D
Dawn Tucker-Thomas, United States Department of Transportation
Indu Vijayan, AEye, Inc., Women in Autonomy
Adrian Witte, Toole Design
Ping Yi, University of Akron
Yafeng Yin, University of Michigan
* participating virtually
Event Program
View the announced keynote speakers, panel sessions, and research presentations on the event page of the CCAT website.