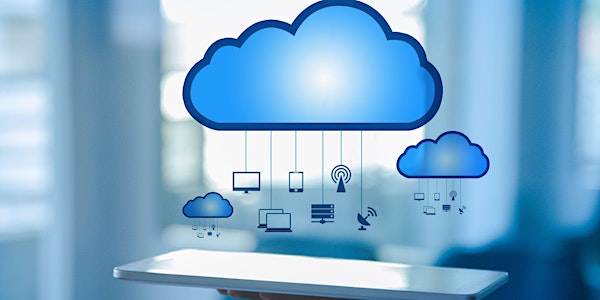 2021 IEEE CISOSE
This is the registration page for 2021 IEEE International Congress on Intelligent and Service Oriented Systems Engineering including:
About this event
If you have got a promo code from us, please see the instruction HERE.
IEEE Big Data Service 2021 AKA The 7th IEEE International Conference on Big Data Computing Service and Machine Learning Applications
IEEE Mobile Cloud 2021 AKA The 9th IEEE International Conference on Mobile Cloud Computing, Service, and Engineering
IEEE SOSE 2021 AKA The 15th IEEE International Conference on Service-Oriented System Engineering
IEEE AI Testing 2021 AKA The 3rd IEEE International Conference on Artificial Intelligence Testing
IEEE DAPPS 2021 AKA The 3rd IEEE International Conference on Decentralized Applications and Infrastructures
IEEE JCC 2021 AKA The 12th IEEE International Conference on Joint Cloud Computing
For those participants who need invoice, please be patient as we are preparing it for each individual, and the invoices will be issued at the beginning of the conference upon request.
Important Announcement:
Due to Covid-19 pandemic, the conferences will be online only. Please see conference websites for details of the technical program.
Student registration:
We offered student registration with a student rate based on IEEE polices to encourage students to attend the conferences.
Author registration:
Each paper must be registered by one author. Their co-authors could be registered as non-paper registrations.
Accommodation booking:
Being an online conference, no accommodation booking will be taken.
Refund policy (New, 17 July):
Author Registration can be partially refunded upon request. Authors should have received an email sent to you from EventBrite with detailed explanation of refunding policy. If you need a partial refund, please send an email to Prof. Hong Zhu at hzhu@brookes.ac.uk.
Advanced non-author registration completed before 10th July can be refunded after deduction of 10% cost upon request. Deadline for request refunding non-author registration fees is on 27 July 2021.
Non-author registration completed after 10th July cannot be refunded.
Non-author registration fees have been reduced significantly. Please see update registration fees for non-authors below.
Accommodation bookings have all been refunded after deuction of 10% cost. If you have not received the refund, please contact Prof. Jerry Gao by email at jerry.gao@sjsu.edu
Please see the following tables as reference for registration fees.
Notes:
The Author Registrations and All Conferences Registrations cover of all sessions of six co-located conferences of IEEE SOSE 2021, IEEE MobileCloud 2021, IEEE BigData 2021, IEEE DAPPS 2021, IEEE AITest 2021, and IEEE JCC 2021.
The Single Conference registration only cover the sessions of the selected conference.
Accommodation
Being an online only event, the accommodation is no longer provided.
PayPal is the only payment option (Do not worry, credit card payment option will appear later)
Fill out all the information and click "Place Order"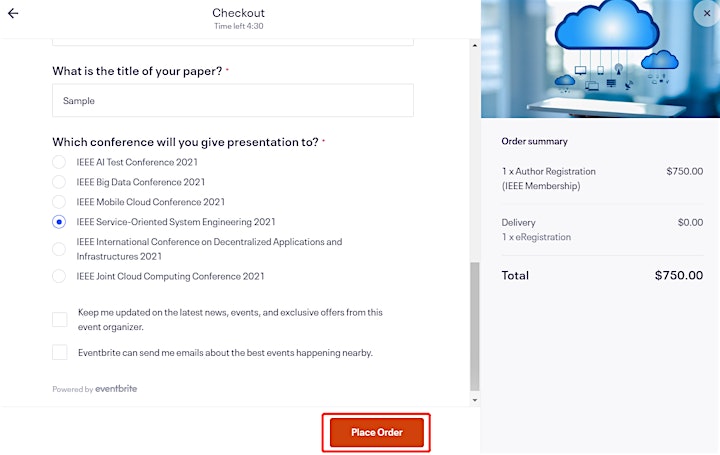 Now you will be redirected to PayPal payment page, and here you can choose to pay with Credit Card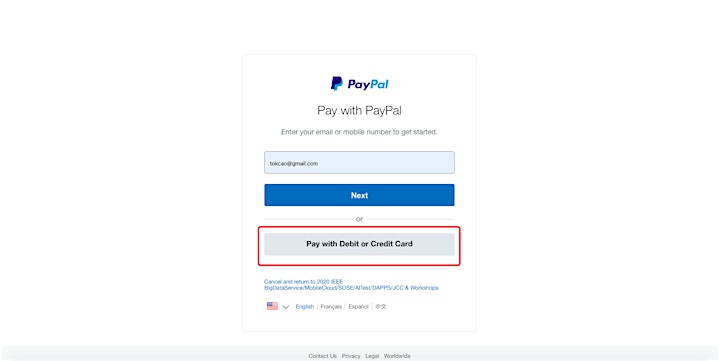 Fill out all the required information and finish your payment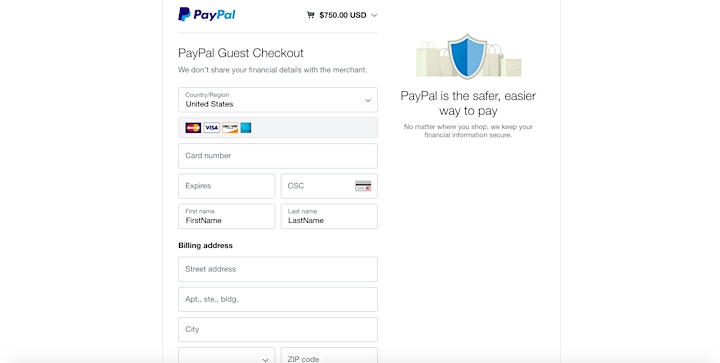 If you need to visit the individual conference website, please find the link below:
If you have any questions or concerns, please feel free to reach out to
Professor Jerry Gao at Jerry.Gao@sjsu.edu
Professor Hong Zhu at hzhu@brookes.ac.uk