Event Information
Location
Ridgecrest Conference Center
1 Ridgecrest Drive
Ridgecrest, NC 28770
We hope your family can join us for a long weekend, Thursday, July 15th - Sunday, July18th as we celebrate our 100th anniversary.
About this event
Whatever you do, work at it with all your heart, as working for the Lord, not for human masters. Col. 3:23
For 100 years now families have found the CBMC Family Connection a place where:
Couples learn marriage skills, how to be better parents and grow spiritually.
Children, youth, teens and college students grow in their faith.
Families bond while having a fun vacation experience together.
There is lots of fun, with many different indoor and outdoor activities.
Friends grow together and learn to "draw near to God."
Families truly experience a vacation with a purpose.
About the Costs:
Conference registration is $150 per person ($165 after June 11th). $600 max per family. Click the Register button to complete your registration. Sorry, no refunds on registration fee.
Ridgecrest Room rate: The estimated room rate with meal plan is $161/night for single room with 2 QN beds.  Click HERE to make hotel reservations.
Family discounts and/or scholarships may be available - for more information please contact Wes Scott.
About the Speaker: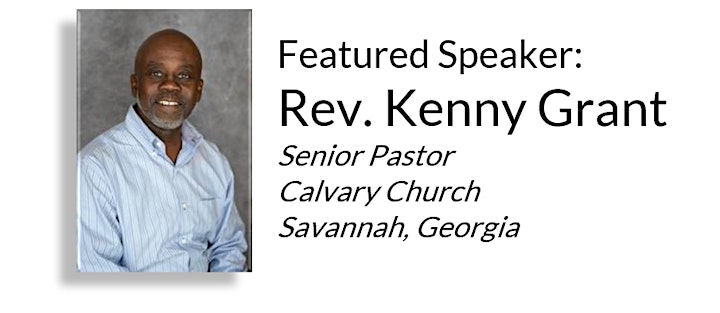 Kenny Grant has served as Senior Pastor since May 2012. A former Marine Drill Instructor, his unique style of teaching and preaching communicates with insight, clarity, passion, and humor. His impactful messages leave his audiences informed, inspired, and equipped to apply God's Word.
Kenny's wife, Shirley "completes him." They are the parents of Kenetha, Gina, KJ, Kameron, and proud grandparents.
About the Venue:
Click HERE to view activities available at Ridgecrest
Have Questions? Contact one of the Event Organizers below.
Past Experiences: What they're saying....
We have enjoyed the CBMC Family Conference for over 20 years. Through it, God has richly blessed my marriage, my children and now my grandchildren. The CBMC Family Conference is so much more than a family vacation... it's a lasting heritage of God's blessings through wonderful Bible teaching, quality family time and life-long friendships. It truly reflects my life verse: "The blessings of the Lord make you rich and add no sorrow to it." – The Palms
My wife, children and I have met lifetime and forever friends. The CBMCSE Family Conference has trained me as a better husband and father. – The Hatchers
Our kids grew up and we made life-long friends with their parents. Our prayer after college was that our kids would return to the conference after getting married. In 2007, our prayers were answered. – The Guptons
Date and time
Location
Ridgecrest Conference Center
1 Ridgecrest Drive
Ridgecrest, NC 28770