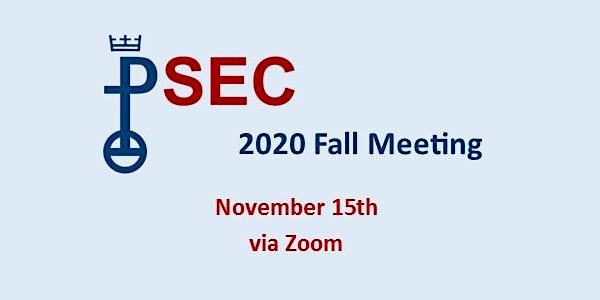 2020 PSEC Fall Meeting
The agenda includes social justice issues, plans for moving toward a hybrid PSEC office, and approval of the 2021 budget.
About this event
The agenda includes:
- Reports from: Environmental Justice, Addiction and Zachariah Walker working groups
- Report on movement toward a mobile/hybrid PSEC office
- OCWM report and approval of the 2021 Spending Plan
Registration will be open from 2:00 - 3:00 pm.
For flyer, click here.
When you register, you give your permission to use photos of you or your children for purposes of telling the story of the Pennsylvania Southeast Conference on the website or in video, newsletter and social media posts. If you are opposed to having your picture taken and possibly used in this way, please let us know by contacting the PSEC office at: susan@psec.org including your name (and/or names of your children) and your email and phone contact information.