Description
Exit Accelerator will take part at Mass Challenge Deep Dive on Growth and Exits
Join us on Wednesday September 26 13:30, for a highly interactive session where you, the audience, and the panelists co-create the discussion through buzz groups around topics such as :
Time, costs, and risks involved in the exit process
The emotional impact of an exit for entrepreneurs
Lessons learned, what could have been done differently, and the surprises
Negotiation experience, working with advisors, and dealing with the stakeholders
Some sample questions from earlier buzz groups :
VCs, Angels, Funds, how does the exit strategy change?
How to maximize the company value through strategic partnership?
How many advisers one has to contact to get a good feel for what needs to get done?
What is the main deal killer?
How early do I need to think about exit? My investors are expecting me to answer this question, what do I say?
How do I talk to my co-founders about exit strategy? They may have a different idea of timing.
Agenda
Introduction about Exit Accelerator and presentation of the panelists
Buzz groups and interactive panel discussions
Buying startups and SMEs in Switzerland: M&A perspective
Exit experience in Switzerland: Entrepreneurs perspective
Networking Apéro
Event partner and host: Mass Challenge Switzerland
Facilitated by:
Sanja Fabrio, Rodney Reis, David Butler
Alexei Kounine
Alexei is the head of AI at Selligent Marketing Cloud, a company specialized in marketing automation. Alexei is a technology enthusiast with a particular interest in data science, machine-learning and SaaS. He was the co-founder and CEO of TasteHit, a startup developing AI-powered marketing tools for online retailers, which Selligent acquired in 2017. Prior to founding TasteHit, Alexei spent 6 years at Cisco, where he has taken different roles in the Sales organization. Alexei holds an MA in Computer Science from the Federal Institute of Technology (EPFL), Lausanne, Switzerland.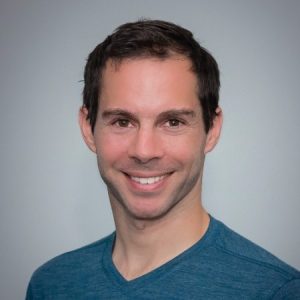 Benoit Mariani
Engaged in an entrepreneurial journey to push the limits of motion science and products. Feeling grateful for all the passionate and inspiring people I've been working with. (Founder of Gait up, acquired by MindMaze)
Gait Up was bootstrapped and generating revenue and had an interesting list of customers and partners, including Logitech, the Swatch group, Hitachi, Philips, Salomon, PIQ, BNP Paribas group, Jaguar Land Rover and Pomoca.
Cedric Rimella
Born from the fact that our essential routine tasks are increasingly time-consuming, the On My Way service aims to simplify your life by providing a simple, efficient, secure and professional laundry service at home, at work or on your daily commutes. (Founder of On My Way, acquired by Elis)
Seduced by this innovative solution, the multi-service group Elis has decided to acquire the majority of On My Way. This purchase marks the beginning of a new adventure that will allow the company to actively develop on different levels: new collection points located in the city centers, creation of a home service and geographic extension, beyond the French-speaking borders at first, then abroad in the medium term.
Michel Jaccard
Michel is the founder of id est avocats, an award winning boutique law firm located in Switzerland focusing on delivering strategic and expert advice to successful startups, innovative companies and global brands in the fields of technology, media, intellectual property, privacy and cybersecurity.
Michel is also a widely respected corporate law specialist and has acted with his team on some of the most significant rounds of financing, strategic investments, acquisitions and divestitures in the technology sector in recent years in Western Switzerland, including several exits to major US buyers.
Michel was listed among the "300 most influential personalities" in Switzerland by Bilan Magazine and has received top rankings in tech | media | IT | IP and corporate | M&A by leading guides such as Chambers, Legal500 and Best Lawyers.