Actions and Detail Panel
2017 Game Devs of Color Expo
Sat, June 24, 2017, 11:00 AM – 6:00 PM EDT
Description
Join us for the 2017 Game Devs of Color Expo and celebrate game developers of color! Play games by awesome creators as well as learn and share techniques for creating your own interactive media!
In our day-long event at the historic Schomburg Center, we will hold panels, talks, educational sessions, and an arcade – all featuring game developers of color. Hear discussions about the game development process, representation in games, and experiences within the games industry as people from different backgrounds in the large-capacity auditorium. Try out a selection of incredible games made by people of color in the spacious arcade.

The 2017 Game Devs of Color Expo is open to people of all genders, races, and sexual orientations. We want this to be a safe space to express yourself. Please let us know if there's anything we can do to make you feel comfortable attending this event.
Read the full Code of Conduct on our website.
Schedule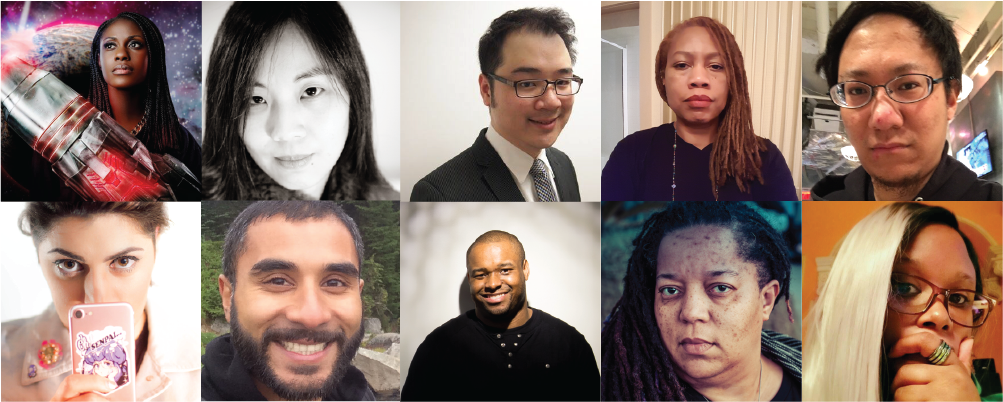 We have over 20 speakers who will talk about game development, the industry, representation in games, and more. You can see the schedule on our website. We've got a list of games you'll be able to play, too!
Doors will open at 11AM and close at 6PM. The arcade will be open from noon to 5:30PM.
Volunteers
We need volunteers to help show games by developers of color outside New York City. Volunteers will receive free admission and help to show games at our expo on June 24, 2017. People who volunteer for the full event will be compensated with a gift card, food, and beverages.
If you will be available to help set up and show a game, fill out this application form. Application period closes on April 30, 2017.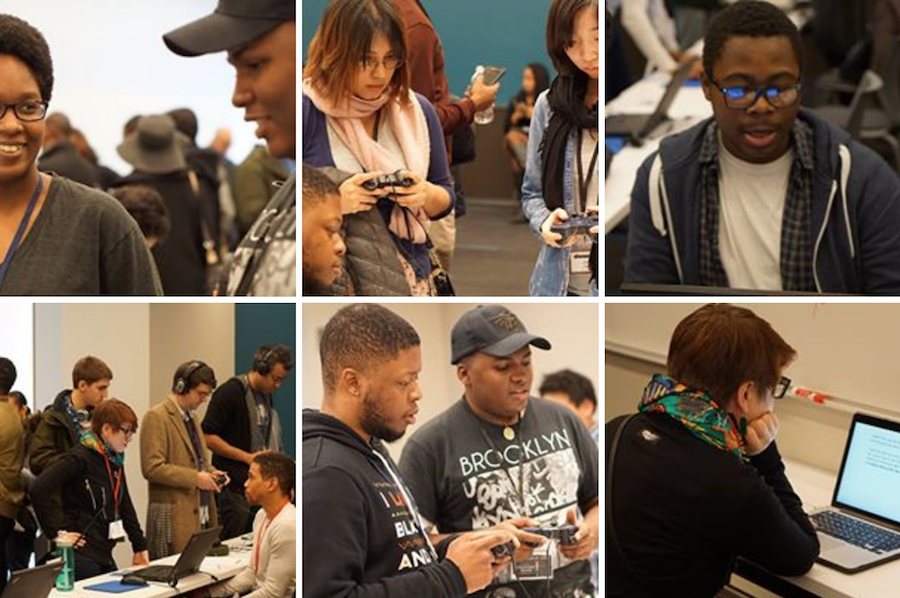 Need-based free tickets
Brooklyn Gamery aims to make this event accessible by offering low-cost tickets. However, we also know some people have low/no income and therefore are unable to afford the ticket price. If this is the case for you, please fill out this form – we will happily help you gain access to this event. This opportunity ends on June 15.
Press
All press inquiries can be sent to hello@brooklyngamery.com. Professional photography and videography is prohibited on-site without consent from Brooklyn Gamery and the attendees being recorded.
Pricing and Sponsorship
Brooklyn Gamery wants to make this event the best it can be. Since we're a 3-person studio, we can't do that alone. Ticket sales and sponsorship will help us to make the 2017 Game Devs of Color Expo into a quality event worthy of attendees' time. Learn more about where funds go on our website.
Sponsorship Levels
You can view our sponsorship deck for information. Interested parties can contact us at hello@brooklyngamery.com, send us direct donations via PayPal (our preferred method), or use the Donation field available under ticket types.
Sponsorship and donation special mentions
Silver

GitHub is how people build software.
Emerald


Date and Time
Location
The Schomburg Center for Research in Black Culture
515 Malcolm X Blvd
New York, NY 10030