Description

How can we get creative about building solutions to address homelessness?
Join the Design for Good Changemaker teams as we celebrate the results of the 2016 Changemaker Series!
Over the past few months, diverse volunteer creative teams have used their superpowers by collaborating with local nonprofits and change organizations on projects addressing homelessness challenges.
Celebrate the creative teams' successes over some wine, beer, and light appetizers in the inspiring Bill and Melinda Gates Foundation Visitor Center.

Meet passionate creatives and changemakers in the community who are working on tackling homelessness issues.

Check out the project showcase and listen to short presentations as teams show their journey through design-thinking processes, project results and next steps for driving positive change in our community.

Attend a panel discussion with our participating change organizations as they share their experiences and lessons learned from the Changemaker Series.

Share your ideas to help address housing and homelessness challenges.

Spark ideas for the next Changemaker theme.

And learn more about joining the Changemaker movement!

The Changemaker Showcase is the finale in a series that unites teams of creative professionals with nonprofits and social change organizations to use design thinking, sustainable frameworks and creative tools to help advance their mission. Read more about the Changemaker Series at: https://seattle.aiga.org/changemaker/ and check out our blog: https://seattle.aiga.org/blog/


---

Participating social change organizations and their challenges in the 2016 Changemaker Series include:
How might we correct misperceptions of content and increase readership?
Northwest Youth Services
/
Learn More
How might we increase our community's investment in innovative programming that supports vulnerable youth?
Sea Mar Community Health Centers
/
Learn More
How might we reach more of our underserved homeless patients to increase their health outcomes?
Peace for the Streets
/
Learn More
How might we effectively, consistently and efficiently share the message and mission of PSKS with multiple external stakeholders?
Downtown Emergency Service Center
/
Learn More
How might we more rapidly engage and connect donors to our most pressing need: developing our Move In Kits?
How might we create an aware and supportive community where all people have access to a safe and stable home?


---

The Changemaker Series would not be possible without the support from our event partner and Series sponsors!

Event Partner /

Changemaker Patron /

Changemaker Supporter /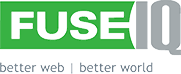 ---
Date and Time
Location
The Bill & Melinda Gates Foundation Visitor Center
440 5th Avenue North
Seattle, WA 98109