Boston Design Week Talk with comic artists and illustrators Jerel Dye, LJ-Baptiste, and Zahirah Nur Truth. Moderated by artist Cagen Luse.
About this event
Three escape artists bring us closer to reality with an exhibition of bold works on paper, through diverse representative storytelling, concept art, comics, and illustration. Jerel Dye, LJ-Baptiste, and Zahirah Nur Truth create alternate universes that overlap with our own. "Bold BOOM Universe" highlights the vision and voices of Boston artists who are also faculty for the Eliot School of Fine & Applied Arts. The three art educators bring the craft of comics and self-expression to curious minds, children and adults, with passion and purpose. The exhibition runs from April 2 through May 2 at Galatea Fine Art, in Boston's SOWA District. On Wednesday, April 28, 7 pm, as part of Boston Design Week, Cagen Luse will moderate an artist talk as part of the Eliot School Salon Series, sponsored by Melony Swasey with Unlimited Sotheby's International Realty.
The confines of COVID have caused most of us long to expand our limited spaces. Experience three artists who habitually explore new worlds. Think intricately imagined, biomorphic machines floating above speculative landscapes; or the everyday adventures of a precocious black preteen living in a fictional Massachusetts town; or zombies and monsters inspired by the macabre "Lovecraft Country." With fast, furious, expressive lines and action, their works draw upon the excitement children take in populating alternative worlds with half-human creatures and spaceships—evoking the sound effects: Wow! Oooo! Boom!
Join the conversation! Bold BOOM Universe graphic image by LJ-Baptiste.
About the Artists
Jerel Dye
Jerel Dye is a cartoonist, illustrator, and artist living and working in the Boston area. He has been creating art and comics since 2005 and has produced several self-published mini comics and has created comics stories for anthologies like Inbound, Minimum Paige, Hellbound, and the award-winning Little Nemo/Winsor McCay tribute Dream Another Dream. In 2012, he received the MICE comics grant for his mini-comic From the Clouds.
Zahirah Nur Truth
Zahirah Nur Truth is a multifaceted artist with a varied art practice that includes illustration, paintings, murals, jewelry design/metalsmithing, and performance-spoken word/acting. Zahirah, affectionately known as Da Artist ZNT, strives to create art that invokes joy, representation, empowerment and thought. She is also an early childhood educator with over 10 years of experience in the field and working in the Boston community as a Teaching Artist, Curator, and Arts Education Consultant.
LJ-Baptiste
LJ-Baptiste is an art educator and cartoonist from Boston. He has collaborated with media giants such as Google, Hasbro, and PBS to produce essential works of art. He is best known for his ongoing comic book series, COMIXSCAPE, which features the adventures of a bright-eyed, perpetually preteen boy and his raccoon sidekick. Whether it's work in animation, graphic apparel designs, or COMIXSCAPE, LJ's art can be described as distinctive, masterful, and captivating. When it comes to visual communication, LJ prioritizes authenticity, details, and positive messages.
Cagen Luse
Cagen Luse is a visual artist and entrepreneur. Among many other pursuits, he is the artist and author of LunchTime ComiX, a comic series about life, love, family, and the issues people of color face in today's world.
----
About the Eliot School of Fine & Applied ArtsThe Eliot School's mission is to inspire lifelong learning in craft and creativity for all. We cultivate welcoming environments where people convene across a continuum of age, economic means, and backgrounds to build skills, craft, and community. Our offerings satisfy the human desires to create, engage in self-expression and learn by doing, and our vision builds upon the school's historic role in shaping education in fine and applied arts.Eliot School of Fine & Applied Arts • PO Box 300351, Boston MA 02130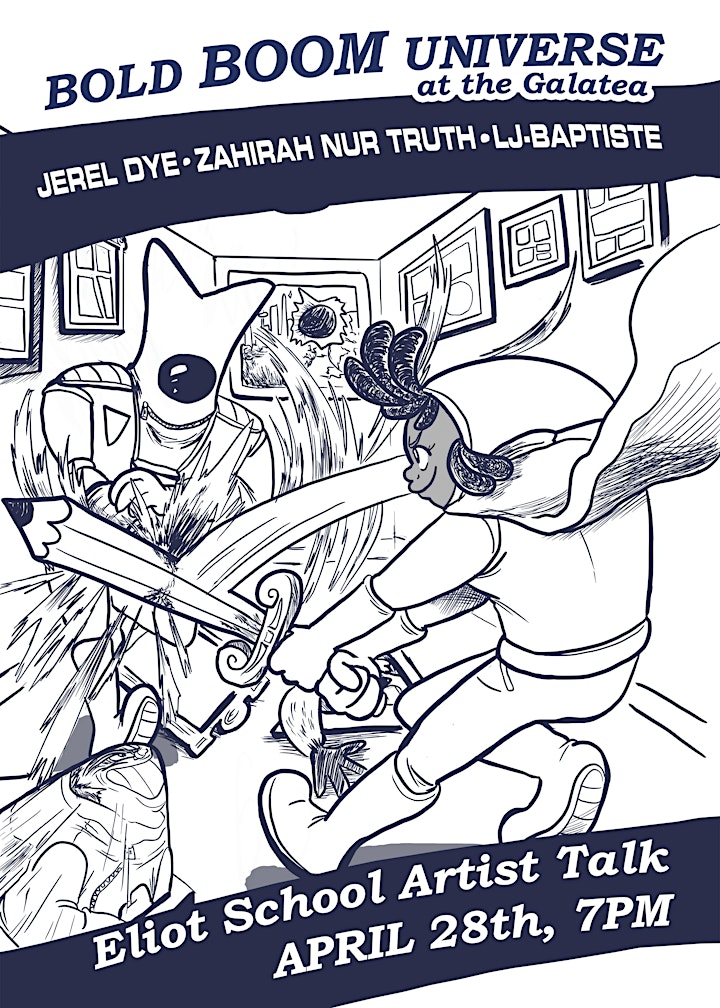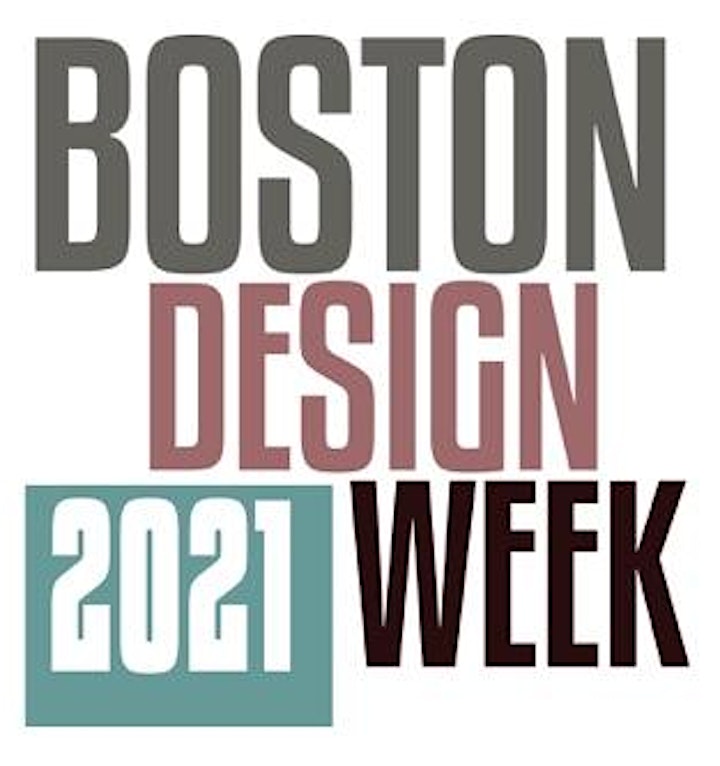 Organizer of "Bold BOOM Universe" Eliot School Salon Series Artist Talk
The Eliot School inspires lifelong learning in craft and creativity for all.
We provide classes to young people in Boston's public schools and community centers. Our Teen Bridge program mentors a select group of teens through high school, and our annual Artist in Residence creates a body of public art on relevant themes.
Every year, people of all ages take classes at our historic schoolhouse in Jamaica Plain, in the center of Boston, in woodworking, sewing and yarn, fiber arts, book arts, drawing, painting, photography and other crafts and fine arts.
19th century reports applauded us for helping students "satisfy that instinctive desire of human beings to create." Today, we still pursue the pleasures of craftsmanship and artistic creation.
We invite you to join us with hammer, thimble, camera or brush. Attend our events. Encourage a teen to apply for Teen Bridge. Enroll in a class and pursue your human desire to create.