About this Event
In this class you will make two family-friendly classics, but with a twist! Both recipes are vegetarian (vegan-optional) and gluten-free. Learn to make an easy red enchilada sauce from scratch that you can use for this and any other favorite enchilada recipe! Together you will make:
• Sweet Potato and Black Bean Enchiladas
• Spiced Hot Chocolate with Cinnamon Whipped Cream
Kids welcome! You will be practicing your knife skills and tackling some introductory kitchen skills that are perfect for all ages.
Ingredient list to be distributed in confirmation email. Tickets are priced per device so feel free to have anyone from your household join in!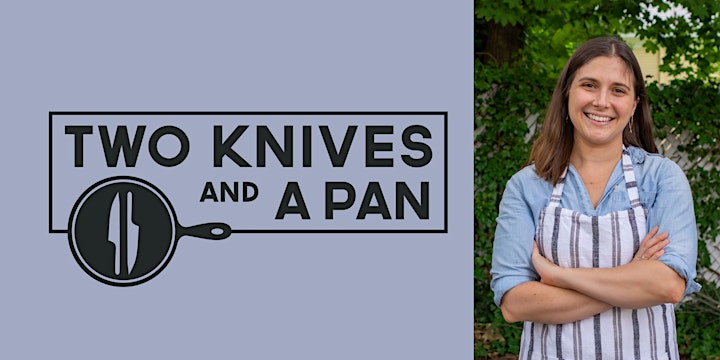 About Two Knives and a Pan
Sarah Hartzell is an Ohio native who now lives near Boston, Massachusetts.
Her passion for cooking was stoked at an early age by her grandmothers. As a toddler, she would help them pit cherries for cherry pie. Her technique has improved since then , and she continue to expand her culinary skill set. She loves passing this knowledge and passion on to other home cooks.
The name Two Knives and a Pan comes from Sarah's love of simple techniques. While she has a kitchen full of cooking tools, she firmly believes that you can make wonderful and delicious food if you only have two knives and a pan.