#1 Festival for Natural Health, Wellness & Mindfulness - Exhibitors/Healers
Actions and Detail Panel
#1 Festival for Natural Health, Wellness & Mindfulness - Exhibitors/Healers
Sat, Apr 29, 2017, 10:00 AM – Sun, Apr 30, 2017, 6:00 PM EDT
Description
Why be an Exhibitor at the Festival?

Thousands of visitors turn up at outdoor events in Saratoga Springs, for example, the winter ChowderFest attracts 60,000+ visitors, hundreds of thousands show up to the thoroughbred horse races! Add the fact this is a highly affluent community with shoppers who often frequent resort towns and upscale boutiques.
Festival for Change (the "Festival") is completely free to attend. Thousands of visitors are expected over the weekend which promotes non-profit charities, wellness in the Saratoga Springs - Albany region, tourism, and wellness providers and those like yourself.
The Festival, is a two day long outdoor event promoting natural health, wellness, fitness, mindfulness and the outdoors.
---
RIGHT NOW, use this Discount Code to receive $75.00 Off your Exhibitor space: "FestivalVIP75"
---
Participation as an Exhibitor offers:
Hundreds of guests having access to who you are, your web link and profile;

You may offer healing or coaching services*, and sell merchandise;

Recognition as a supporting member of the wellness community

Receive un-tented Exhibitor space to sell and promote merchandise and services at Festival**;

An opportunity to conduct a demonstration, sample what you offer, to thousands of Festival guests;

Receive $100.00 for each referral of a paid Retreat guest using your Eventbrite referral link:
(http://ow.ly/SwO3308juCu);

Receive $50.00 for each referral of a paid exhibitor using your Eventbrite referral link:
(http://ow.ly/zmQX303ZTYK);

Network with other exhibitors, healers, practitioners, service providers and professionals at special reception;


Contribute to a great cause by being a conduit to health and wellness for the lives you influence at the Festival; and


A deductible business expense to visit and promote your services and products in a city that will take your breath away and rejuvenate your soul.
Our global village for wellness, diet, fitness, healing, mindfulness, and self discovery is ideal for healers, practitioners, coaches, and vendors who wish to reach those seeking answers and natural alternatives to dealing with challenges to their health and wellness, those whose seek more peace in their lives, who want to become wellness providers, or those who want to enjoy a festival abundant with nature.
Registration: https://festivalforchangeexhibitor.eventbrite.com
Anticipated reach from collaborative email marketing is 30,000+ with advertising reach over 100,000.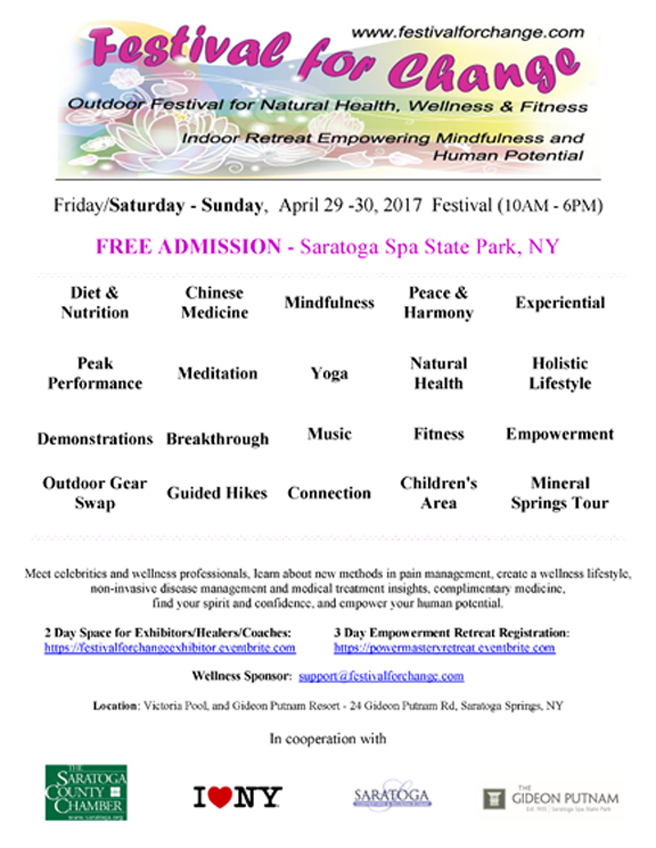 You must already know Americans are sick and tired about the lack of options they have regarding their health, wellness and growing healthcare premiums. People are also seeking to somehow rise above what hasn't worked and breakthrough in personal and business in 2017. This is a time you can step in and be a conduit for positive change. We can hope for change, or we can be the change others seek.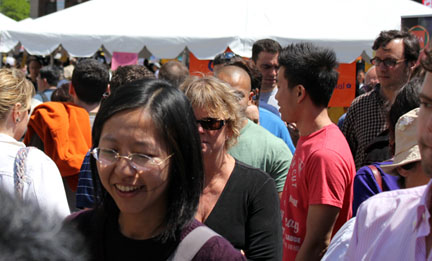 The Guests will:

Meet respected health and wellness leaders in a city endorsed event

Participate in meditation and yoga to organically begin or continue their path to holistic health and wellness

Participate in presentations to unlock the space where possibility reside

Network with and find others who share in a journey or path

Enjoy live music and performance to boost and invigorate a high vibrational energy

Visit and join in presentations, try/buy products and services to better health and wellness

Revel in holistic activities for children and families

Learn more about conservation and ecology

Go on hikes through natural areas of park with mineral springs, geysers and a running stream.
The Festival is where guests discover various modalities and insights to healing, wellness, metaphysics and enjoying life from the inside out; holistically and organically.
Contact us to be a Proud Sponsor for health, wellness and mindfulenss at Festival for Change.
*Regular Exhibitor/Healer rate both two days at Festival is just $388.
Use Discount Code "FestivalVIP75" and receive an immediate $75.00 discount!
Saratoga County
Has 224,000 residents (113, 079 female)

Average household income is $81,415

Household net worth is $544,790
Saratoga was recently voted #1 healthiest county to live and work! It is known for its abundance of mineral springs and is has the only carbonated mineral springs east of the Mississippi, as well as geysers. The city is defined by opulent yet balanced beauty and it's legendary horse track (host to Triple Crown winners).
*Registration as Exhibitor/Vendor includes you outdoor exhibitor space at the event at Saratoga Spa State Park for two days from Saturday to Sunday, April 29 - 30, 2017. You are financially and logistically responsible for (if needed) your own generator if power needed, travel, canopy or tent, lodging, food and beverage, etc.
To complete your Registration process as an Exhibitor, Vendor or Healer at Festival For Change you will be provided an Exhibitor Intake Form for that must be returned to us.
---
Event Marketer, the leading industry publication for event marketing came out with EventTrack - "the world's most comprehensive research on event marketing" in 2014. If you wish to be a successful exhibitor, vendor, or healer here is what you need to know:
1. "Attending Events and Experiences drive purchases. 96% of consumer survey respondents said that assuming the product or service promoted at the event was one they were interesting in, participating made them more inclined to purchase.";
2. "Consumers say live events are more effective than TV. 93% of respondents said events and experiences are more effective than commercials."
3. "54% of consumers purchase the product or service promoted at the event or visit."
4. "Three out of four event and experience participants that purchase once then become a regular customer." 5. "What most influences purchase decision:
5.1.1. I sampled, used, or saw a demonstration of the product/service and liked it - 83%; and
5.1.2. I had a better understanding of the product/service from the event - 36%"
---
This event is supported by:
The Saratoga County Chamber

Convention Visitors & Tourism Bureau

Historic Gideon Putnam Resort

I Love New York

Saratoga Spring Spa State Park
Our website is at www.festivalforchange.com.

CONTACT US TO BE PROUD SPONSOR AT FESTIVAL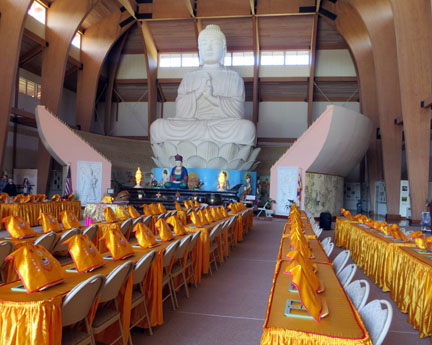 * If you are required by law to be licensed and/or insured for any services rendered, you must provide a copy to us to be approved; and
** The space you receive is outdoors. You may bring your own cover (10' x 10' max), tables and chairs, or you may rent them locally. We will provide a space under cover in the event (smaller) or you can stay with your 10' pop-up instead. The choice is yours. This event is rain or shine.
*** Any vendor selling or sampling food or beverage at Festival you must have liability insurance, and have the State Park and Carson Worldwide named as Additionally Insured.
Booth sharing is not allowed.
---
Powermastery Empowerment Retreat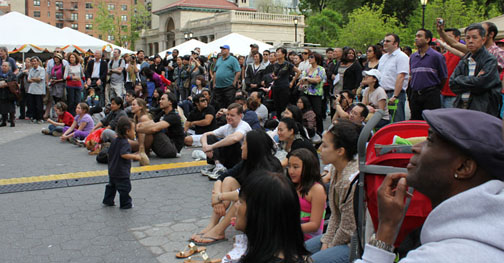 The Retreat is a multifaceted springboard to improve and enhance lives through experiential education, insights and inspiration from world record holders, health vendors, healers, thought leaders, health and wellness professionals, and a community of like-minded souls sharing in the hopes and dreams that there is always a better way while bringing up your energy levels through sound and movement.
Date and Time
Location
Saratoga Spa State Park
24 Gideon Putnam Road
Victoria Pool
Saratoga Springs, NY 12866