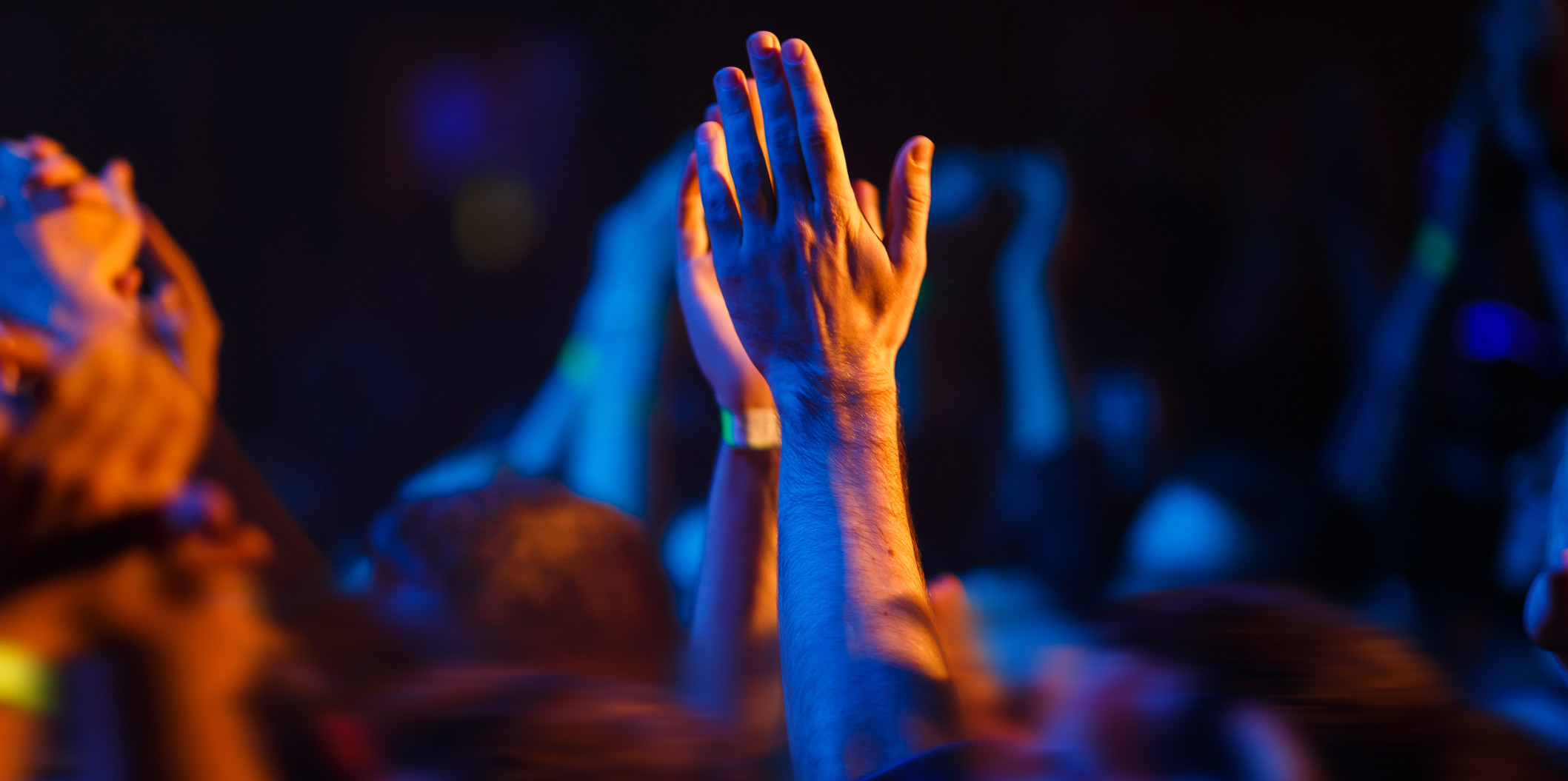 3 Venue Technology Trends to Watch in 2017
It's no secret: keeping a live music venue in the black can be a serious challenge.
Promoters and venues are struggling to make a profit on each show thanks to high artist fees and small marketing budgets. Employees are wasting time on repetitive tasks. And while the technology may exist to help with these challenges, deciding which tech is worth your time and money is a challenge all its own.
But venues have a huge opportunity to use technology to impress fans, simplify their work, and increase profit. So, how can you get smarter about how you use technology to produce and promote live shows in 2017?
To find out, we surveyed nearly 50 live music venues about how they're planning to use technology in the year to come. We also interviewed 20 music and tech leaders to learn which venue technology is worth your investment now. Here are three of the top venue tech trends they say you should watch.
1. Fan loyalty programs will gain popularity through venue apps
"Festivals typically have apps, but when users interface with venues, you usually don't see more than a website, Instagram, Facebook, and Twitter," says Kevin Arnold, the Founder of Noise Pop and Swedish American Music Hall in San Francisco. "There's opportunity to build upon the concepts of festival apps in a year-round way for venues. It could be a membership or loyalty program. That way, you can reach out to those fans in the real world when they're happening by a location or are listening to a certain artist."
Those loyalty programs are the perfect opportunity to activate sponsors at scale, even across venues. That's Mat Thomas's vision for ConcertPass. Instead of requiring venues to build their own apps, he hopes ConcertPass will be the app that connects artists, venues, and brands. Using location technology, he plans to serve fans relevant information before, during, and after shows.
"We're creating a matching system in New York, pairing multiple venues with multiple brands as 'digital sponsors' across events," Thomas says. For example, they could package 25 shows from different venues that target 18-27 year-old fans of country music in New York City. Brands who take the package could offer rewards at all those shows. (Imagine a push notification as you're waiting in line at your favorite venue that offers you a VIP upgrade.) "This is a way for brands to more effectively spend more marketing dollars on artists and venues while getting better ROI. It's a win-win-win."
2. Tech will simplify the artist booking process
The majority of venue employees we surveyed spend between one to four hours a day managing holds and confirming shows. So it's no surprise that "saving time" is the second most common benefit venues hope to gain from technology.
So, why do holds take up so much time? Live music venues and promoters are often pigeonholed into using technology that wasn't built for their needs. Four out of five venues we surveyed still use a non-music tool like Google Calendar, or a paper calendar.
"Talent buyers are looking at ten venues at a time, and it's a hot mess to manage," says James Moody, the owner of Mohawk in Austin. "Most of them are managing on Google Calendars, but no one built Google Cal to work for talent buyers. They've duct taped it together to make it work."
Experts predict that venues, promoters, and artist managers will begin using booking tools built for the live music space in 2017. As one of the first investors in Queue, a booking calendar tool for music, Moody's vision is to streamline the booking process for venues and promoters everywhere.
"Any major talent agency is booking tens of thousands of shows per year," Rob Bonstein, VP of Music Business Development at Paradigm Talent Agency, says. "The technology you use to organize is core to the value of your business… Information is power, and being able to make the most of that info is valuable to people."
3. Cashless payments will become more common — at least for venue VIPs
You can also expect cashless payments to cross over from festivals to venues in the coming years. Four out of five venues we spoke with said paying for drinks or merch with mobile phones will impact their business in coming years. Two thirds of them were interested specifically in fans paying for drinks with RFID wristband technology or from their phones.
"You'll be able to see a performance live, order a drink, and close out your tab from your phone," says James Moody, the Founder of Guerilla Suit and Mohawk Austin, and previous partner at Transmission Events. "That tech makes your life easier, so you have enough time for live interactions with actual humans."
While cashless technology might not become widespread in 2017, we'll likely see the tech as part of many VIP and bottle service offers. After all, music fans who have purchased VIP tickets are nearly two times as likely as the typical fan to have paid with a wristband, smartwatch, or smartphone at an event. The streamlined process will reflect well on your brand — and your bottom line.
How else can you use venue technology to impress fans? Check out the full report, "The Future of Concert Technology," to stay ahead of the curve with all eight can't-miss music tech predictions from industry tastemakers.