Strategies for Interviewing at the USPTO

Tuesday, February 2, 2016 from 3:00 PM to 5:00 PM (EST)
Event Details
About the Presenter: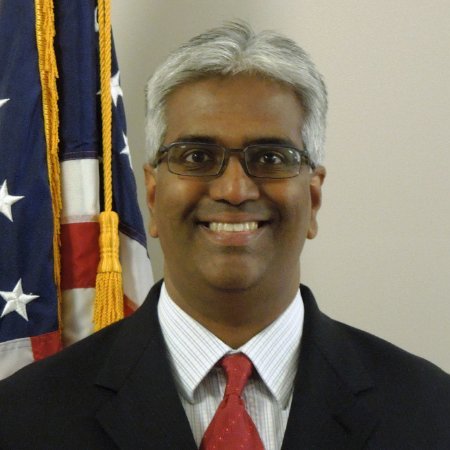 Gautam Prakash, PhD, JD
Dr. Prakash is a Primary Patent Examiner at the United States Patent and Trademark Office (USPTO). He also serves as the Intellectual Property Advisor at the National Heart, Lung, and Blood Institute (NHLBI) of the National Institutes of Health (NIH). He earned his Ph.D. in Chemistry and Biochemistry and worked as a registered patent attorney prior to joining the USPTO.
Event Description:
Dr. Gautam Prakash will be returning to Boston to answer your questions about his work as an examiner at the United States Patent and Trademark Office (USPTO). We will start with a brief refresher and active Q&A related to seminar content covered in the following segments on the B-BIC Skills Development Center YouTube Channel:
"Patent Applications: Types and Terminology"
"Receiving and Sorting Patent Applications"
"The Role of the USPTO Examiner"
"The Patent Application Examination Process"

Gautam will then present a patent application case history, and provide participants with his expert insights on how to prepare for an interview at the USPTO. Different interview strategies will be assigned to participants for discussion, after which there will be a chance to participate in mock interviews with Gautam as he steps into his professional role as the USPTO examiner.
Not sure if your institution is a B-BIC member? Visit www.b-bic.org
When & Where

Center for Life Sciences - Boston Children's Hospital
3 Blackfan Circle, 12th Floor
Boston, MA 02115


Tuesday, February 2, 2016 from 3:00 PM to 5:00 PM (EST)
Add to my calendar
Organizer
Skills Development Center at Boston Biomedical Innovation Center
Researchers know how to apply to science to develop groundbreaking new technologies. However, to bring new technologies into the public arena where they can affect human health, researchers must also be able to navigate the path to commercialization, a process demanding a broader set of business, finance, and entrepreneurial skills.
The Skills Development Center (SDC) connects innovators to courses, workshops, expert advisors and community events focused on technology commercialization. B-BIC project funding also comes with access to highly customized support from the SDC through the creation and facilitation of individualized skills development plans. This support is expected to enhance the development of the entrepreneurial skills needed by academic investigators as they enter into the commercial landscape.
Strategies for Interviewing at the USPTO