LucidNYC July 21st , 2015

Tuesday, July 21, 2015 from 7:00 PM to 10:00 PM (EDT)
Event Details
MOVERS & SHAKERS: DEFYING GRAVITY
This Lucid, July 21st:Space Suits, STEAM Learning Games, & Floating Furniture
GET YOUR EARLIBIRD DISCOUNTED TICKETS NOW!! Once you've secured your spot, please invite your friends via email, FB, Twitter, etc. and add us to your address book for better communication. Drink specials from 7-8pm, $5 beer, wine, and well drinks.

EVENING'S PRESENTATIONS:
The Final Frontier - As we all learned from the 2013 film, Gravity, space suits are very important for humans floating in space. Fortunately, for them, there is someone with a B.A. in music and fine arts and an M.F.A. in sculpture, designing and manufacturing their space suits over in Brooklyn. Meet, Ted Southern, and hear about his extraordinary journey to arrive in this niche business and learn what the future of space exploration (and suits) will look like.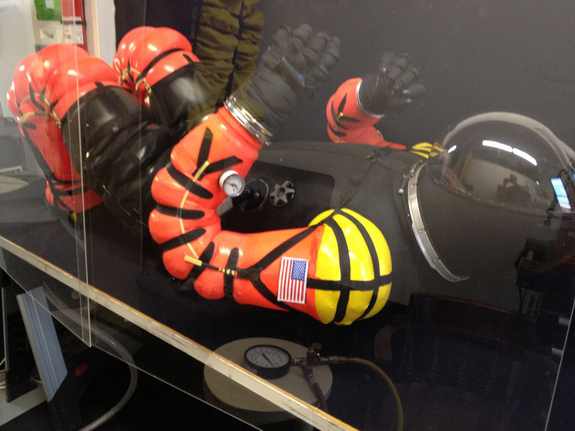 From outer space to living space - Find out what happens when highly trained physicist and roboticist, combines her technical knowledge with a wild imagination and applies the results towards the intersection of decor, art, and technology. Jessica Banks, CEO and Founder of Rock Paper Robot (possibly the best name ever for a company), seems to defy reality with her designs but is often confronted with the reality of starting up a business at the edge of the 'maker movement'.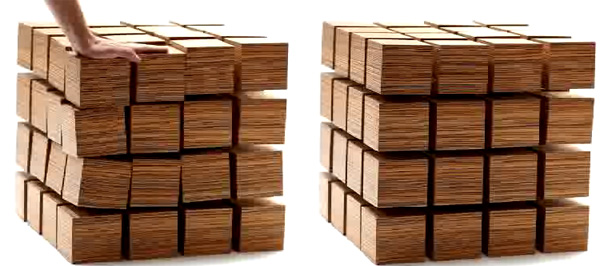 Learning Though Play - What if there were a whole new way to learn about biology, logic, and pattern recognition that was so intuitive a preschooler could learn it, yet so fun and rich that it would be engaging for adults as well? A leading voice of STEAM learning, Alex Wolf, founder of 'na2ure's games', has turned conventional education on its head with revolutionary new classification systems like a Periodic Table for Biology and a Pattern Alphabet, which she's neatly integrated into brilliantly designed learning games for all ages. The paradigm shift is so profound here that we wouldn't be surprised to hear 'TED Prize' or 'Nobel' associated with this work in the future. Not to be missed!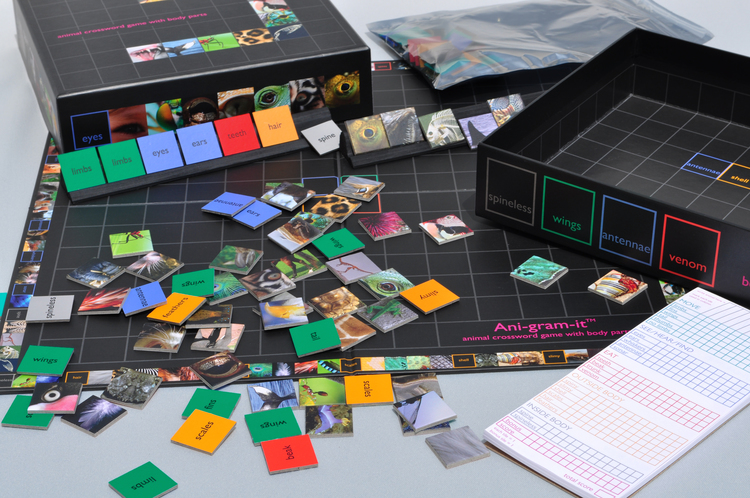 ABOUT LUCID
New York's favorite underground innovation/inspiration salon is back and better than ever! Join us for a fun evening of socializing with NYC's most dynamic crowd, live music, and short presentations of mind-blowing projects by the thought leaders who envisioned them.
For many years Lucid has been a source for discovery, ahead of the curve on showcasing top talent and innovative projects before they are known by the mainstream. Examples: Jonah Peretti, founder of Buzzfeed, at Lucid 2009; Ayah B'deir, founder of Littlebits, at Lucid 2012; and Jonathan Batiste, newly appointed bandleader of The Late Show with Stephen Colbert (huge congrats, Jon!), at Lucid 2012.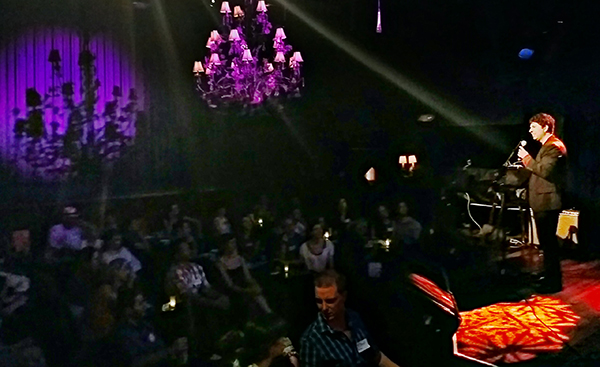 Presenter Bios: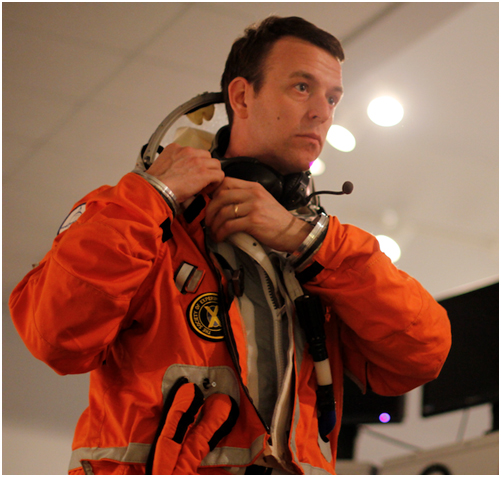 Ted Southern is autodidactically trained in space suit design and is the President and co-founder of Final Frontier Design (FFD), a space suit design and manufacturing company based in Brooklyn, New York. FFD was formed from a successful partnership in NASA's 2009 Astronaut Glove Competition, together with his co-founder, Nikolay Moiseev. Mr. Southern has served as Principal Investigator for four NASA SBIRs for FFD between 2011-2014 for space suit component development, including pressurized gloves, arm mobility joints, and radiation protection for EVA. He has published his reports on pressurized gloves in the Journal of Aviation, Space, and Environmental Medicine (ASEM) and the International Conference on Environmental Systems (ICES). Currently FFD is in the process of flight certifying FFD's IVA space suit assembly through both the FAA and NASA.
Ted lives in Park Slope, Brooklyn, with his wife Flora Gill and his dog Milo.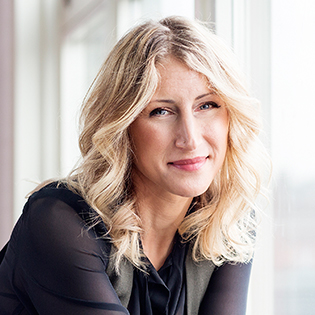 Jessica Banks,Described as a creative hybrid, Jessica Banks invents products that transform how people think about the future of decor. Inspired by physics principles, Jessica's creations expand the functional and aesthetic versatility of homes and workplaces.
A trained roboticist, Jessica holds an Engineer's and a Master's degree from MIT, where she was in the Humanoid Robotics Group within the Computer Science and Artificial Intelligence Lab. She left graduate school just shy of her Ph.D. (in the 24th grade!) to teach about distributed power systems in MIT's Civil and Environmental Engineering Dept. Jessica also holds a B.S. in General Physics from the University of Michigan, with a concentration in creative writing- a combination which actually makes more sense on a quantum level.
Jessica's multi-disciplinary background has established her as a strategic and technical resource. This work includes projects such as campaign consultation for large ad agencies, development of global initiatives, viable products, and market strategies for international corporations, and design of robotic projects for Frank Gehry and Michel Gondry. She also used to be Al Franken's personal assistant.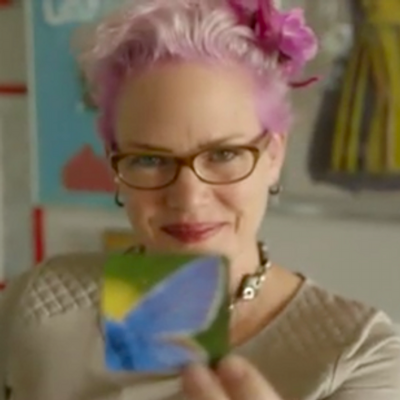 Alex Wolf is a RISD artist/designer turned inventor who's created an ambitious suite of games and toys which explain how nature designs to small children and adults alike.
na2ure was founded by Alex as a way to celebrate and de-mystify biodiversity through excellent design. Fueled by this vision to design science play, and supported by years of experience in science and design, Alex has developed a game-changing platform that classifies ecological data into an intuitive network that can be easily learned through play. The platform can be formatted for both physical and digital games, providing a unique, transmedia experience for children and learners of all ages.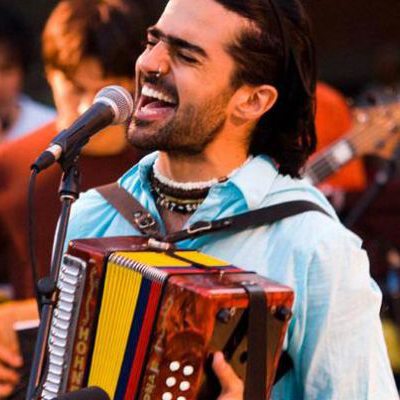 Gregorio UribeGregorio Uribe Big Band, is a 16-piece musical project that blends Latin rhythms with funk groove and jazz. This Big Band project brings together musicians from 6 countries around the world that under Gregorio Uribe's leadership and vision create a masterpiece of Latin rhythms. With a remarkable compliance of trumpets, trombones and saxes soaring over an amazing percussion section and the leader of the group dancing to the beat while playing the accordion, this band brings new and modern arrangements to Latin music that could be compared to Second-Line Bands from New Orleans.
The band conquered Boston and the hearts of Americans and Latinos becoming a must in festivals and venues such as the well-known Regattabar, the Tito Puente Latin Series and Worcester Latin Festival to name a few around Massachusetts and New England. Uribe brought to life his vision to create a band that blended different genres such as funk and jazz with the intriguing folkloric rhythms of his native Colombia.
This energetic and intelligent approach to the music of his country has led him to share the stage with such renowned artists as the six-time Grammy-winner Rubén Blades and Latin Grammy Award-winners Aterciopelados. Uribe was born in Bogotá, Colombia, and started his musical life playing drums and guitar in traditional Colombian music and rock bands. Today, his music reflects the energy of his teenage years, the love for his country and a unique passion for life. Bringing to life a danceable beat with a touch of romanticism into each one of his songs; songs that inspire love and plenty of sabrosura. Uribe has found his own way into the hearts of those who experience his shows by always giving the audiences an honest face and by sharing his passion for what he does best, play his music. Gregorio will be playing solo at Lucid. 

When & Where

Drom
85 Avenue A (btn 5th and 6th st)
New York, NY 10009


Tuesday, July 21, 2015 from 7:00 PM to 10:00 PM (EDT)
Add to my calendar
LucidNYC July 21st , 2015