FOOD
Pineapple Collaborative Is Changing the Game for Women in Food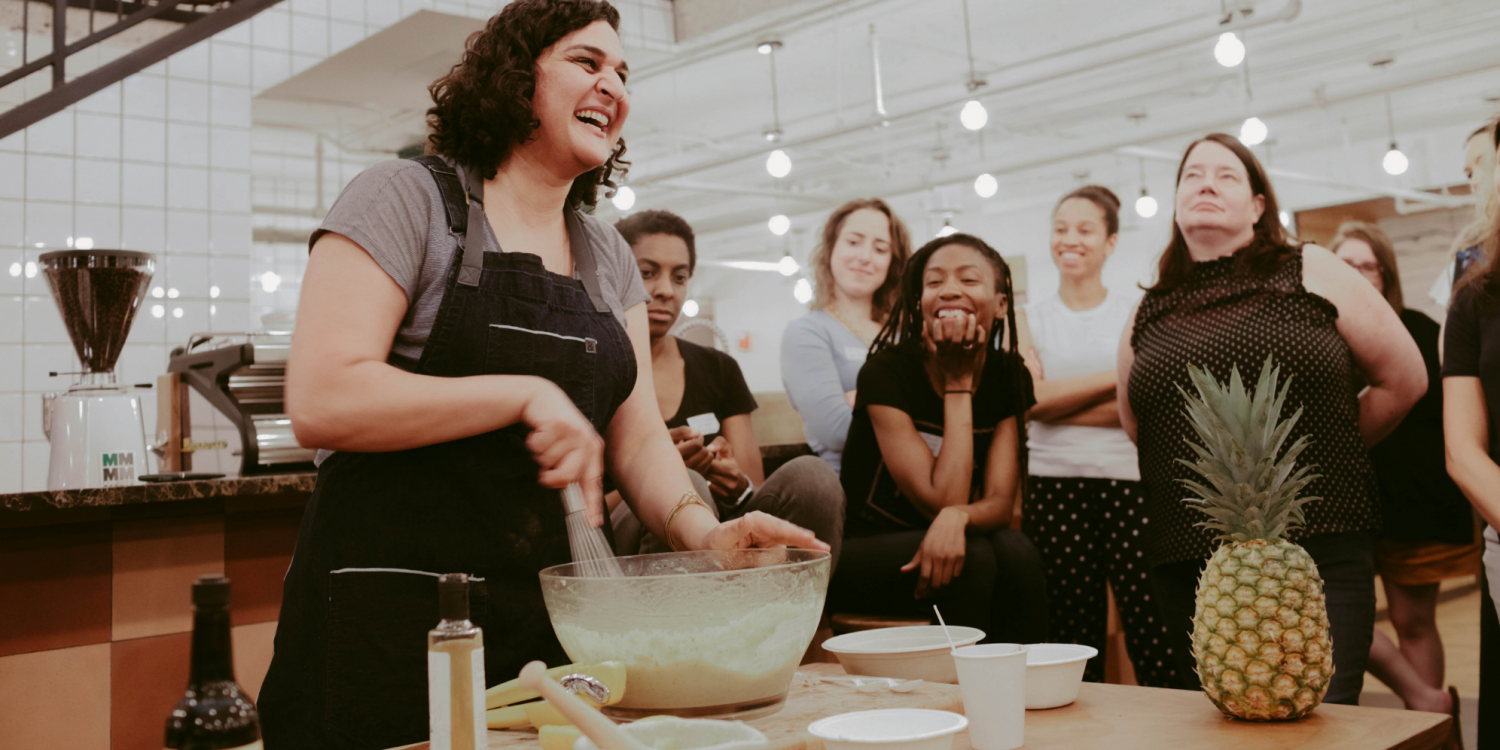 This year, pack your calendar with events that expand your mind and your pool of fellow foodie friends. How? Take your love of food to the next level in 2019 by snagging tickets to a pineapple collaborative event.
pineapple collaborative was founded by Ariel Pasternak and Atara Bernstein, who met through a shared love of food and community.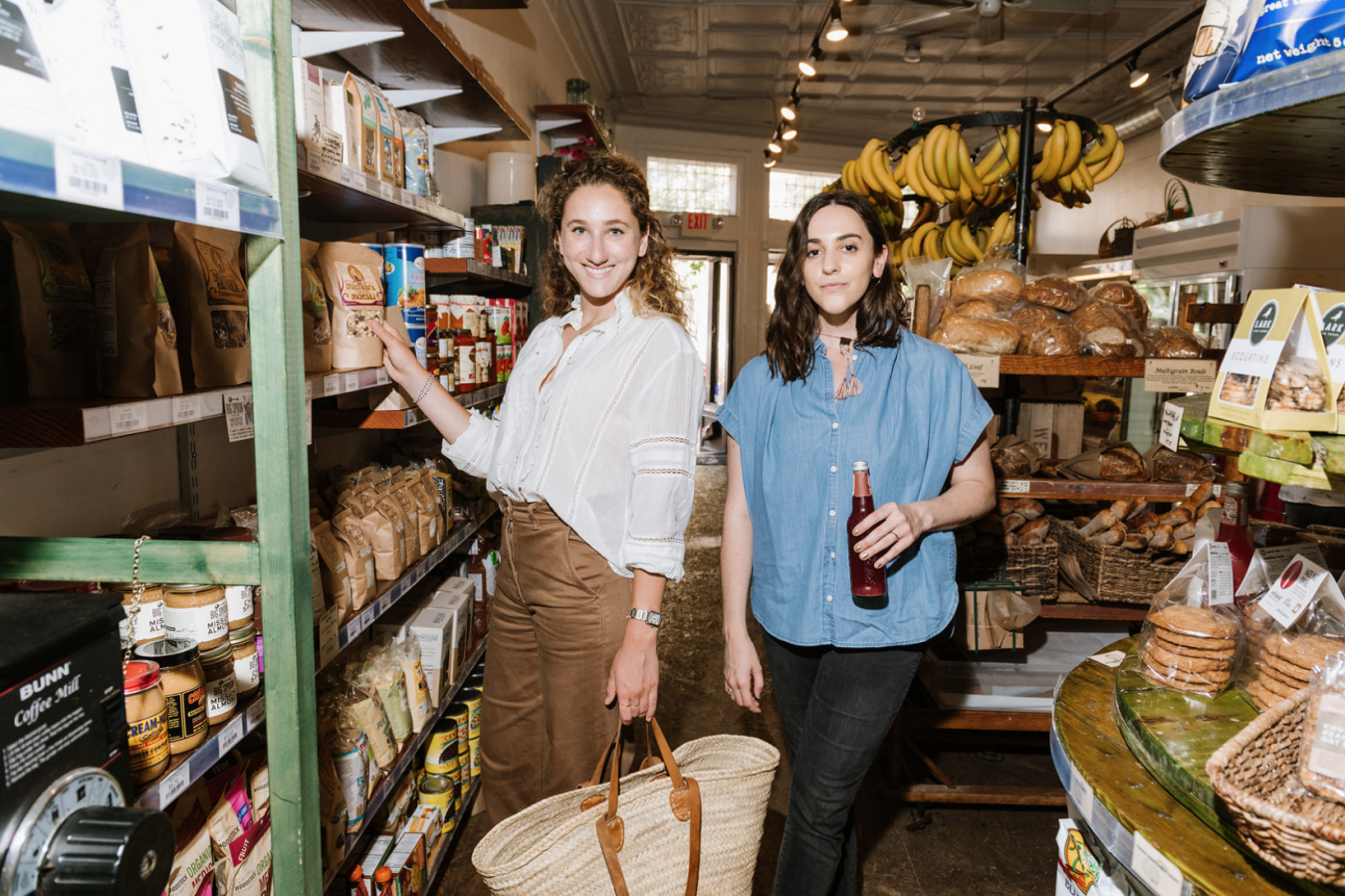 Atara Bernstein
"I've loved food my whole life; you can even say I've been obsessed with food," says Ariel. "pineapple started because I was opening a seasonal vegetable taco shop in DC, and I ended up meeting all these awesome women, including Atara. I wanted to create a space where we could have conversations about food that inspired us personally and professionally."
Ariel and Atara joined forces and began rapidly building an inclusive, active space for women to connect over food. They regularly host events like panels, classes, and workshops on everything from natural wine to body positivity. pineapple collaborative recently moved beyond DC to offer in-person meeting opportunities in multiple cities.
"Since pineapple collaborative launched, we now host events in DC, New York, and San Francisco, as well as write digital content and have a social media presence and radio," says Ariel. "We've created a platform for women to express their style, identity, and values through food."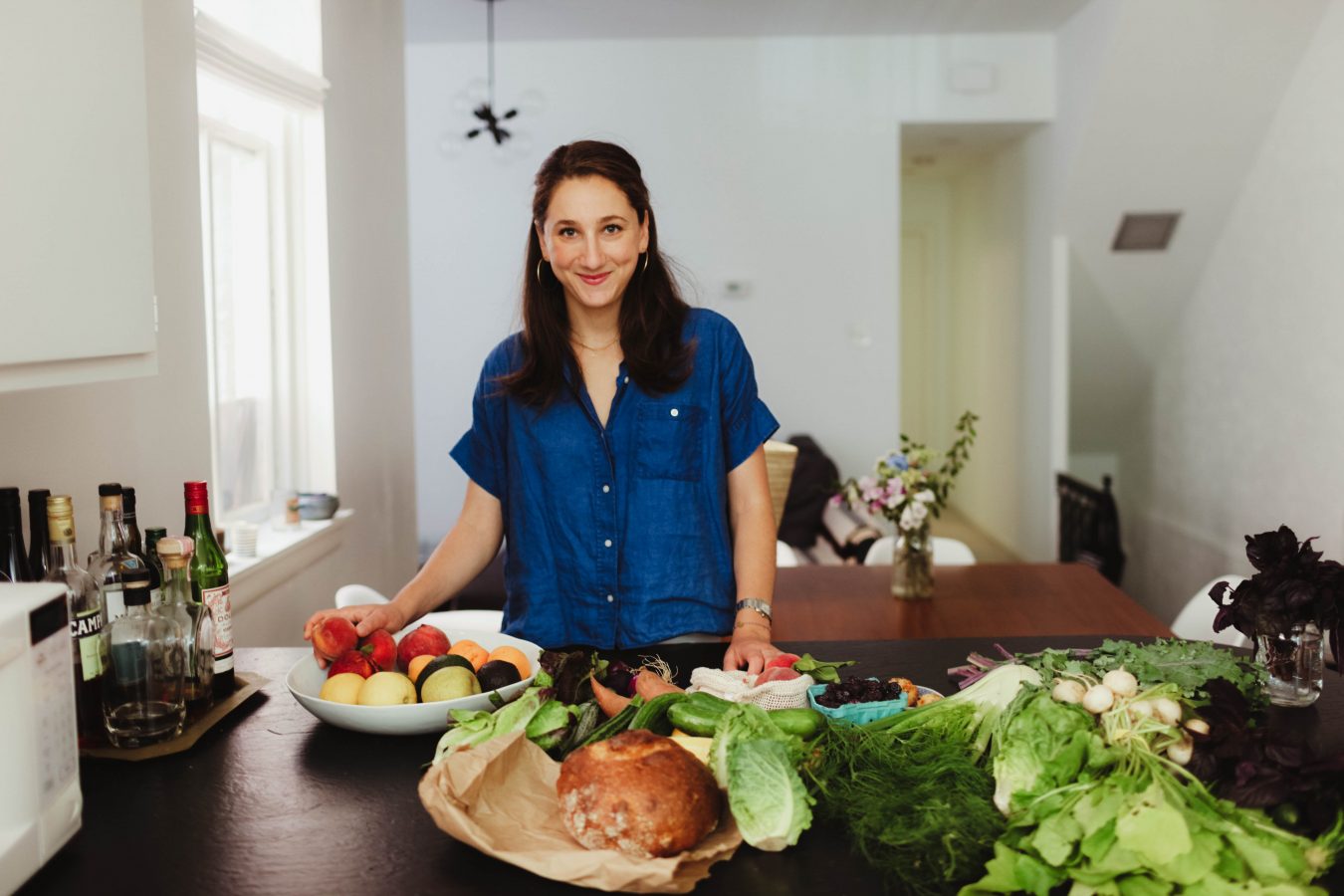 Atara Bernstein
Meet the pineapple woman
"The pineapple woman is someone [to whom] food is not just something that she eats, but rather an expression of who she is," says Ariel. "She cares about the latest cookbook and having friends over for dinner, but also cares a lot about food issues in her community like hunger, food insecurity, and issues of body positivity and food freedom."
The pineapple team creates events that plug into a huge umbrella of food topics. In 2018, they hosted events on everything from sustainably grown grains to food media to accessible wellness.
"We're really trying to bring substantive issues and topics that women are struggling with and want to discuss in a format with their fellow women and community members," says Atara "We're bringing in luminaries, but we're also really focusing on issues relating to our identity, and racial justice and food justice, and we try to combine those ideas in every event that we host."
The common thread for attendees is a passion for food, so pineapple get-togethers never feel like exclusive industry events.
"I was seeking a like-minded community of women who loved food, so initially, it was women in the industry and in the hospitality world," says Ariel. "But as we started hosting events, we saw that a majority of those who were attending worked in other industries but had a real passion for food. Pineapple was providing them with opportunities to more deeply connect with their favorite restaurants, chefs, and food brands."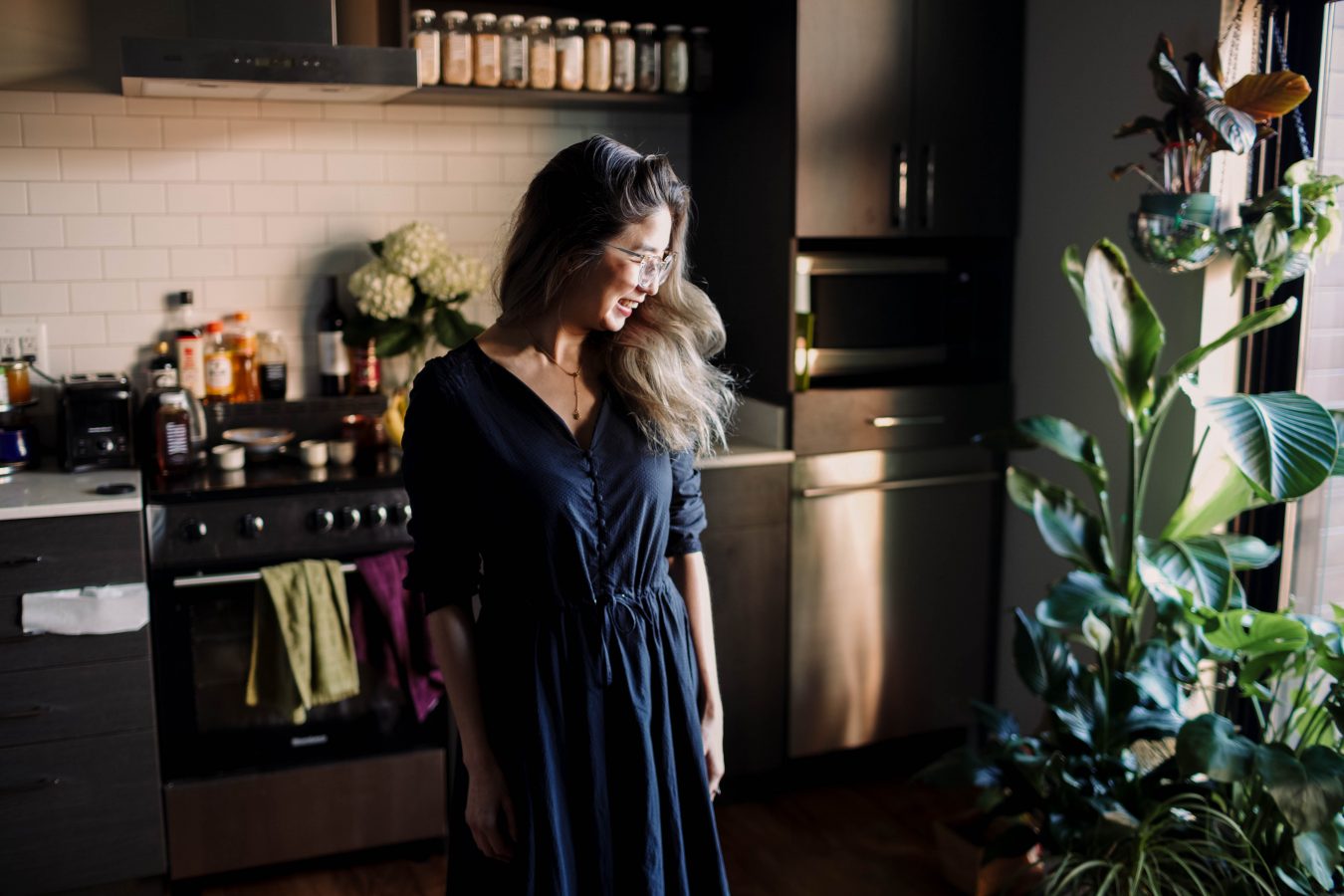 Atara Bernstein
How pineapple grew a community through events
"We don't see ourselves as event producers; we see ourselves as community organizers," says Atara. "And the primary way that we bring together the community is through hosting events."
"We want you to have a really valuable experience, not just attend an event," says Ariel. "So we ask ourselves: How do we innovate around that and what do we introduce that still makes the event accessible for us to produce as well as for any woman to attend?"
Here are a few of the tools they use to successfully cultivate the pineapple community:
Be inclusive: For Ariel and Atara, inclusivity is a critical part of their values when it comes to building the pineapple community. Their event invitations say "everyone is welcome regardless of race, gender identity, body shape & size, ethnicity, age, national origin, culture, tradition, sexual orientation, creed." Children under the age of 12 can attend events for free, making it easier for parents to join the community. And if an event isn't in your budget, pineapple offers work trade opportunities and sliding scale pricing. The message is clear: Everyone belongs here.
Have a clear goal: "Our goal for events is for women to feel inspired, informed, and connected," says Ariel. "We ask ourselves, how can we serve the pineapple community? What is the pineapple woman interested in?"
"The goal is to make every single woman who walks in the door feel like she belongs, because she does," says Atara.
Be a good host: "To foster community, we want to create the most warm and inviting environment that we can," says Atara.
"It's like if someone came over to your house, how would you treat them and how would you want them to feel?" asks Ariel. "We aim to have someone on our team talk with at least every person in the room who comes. One way we do that is by having different touch points throughout the event experience, from check-in to the food table to after the event."
Encourage guests to connect: "We've done little ice breaker cards, where people go up to one person they don't know and ask them the question on the card," says Atara. "We've also done breakout sessions where women are in a more intimate environment and can share their voice and their opinions." They also offer beautiful, custom branded name tags that you would actually want to wear to help you meet other attendees.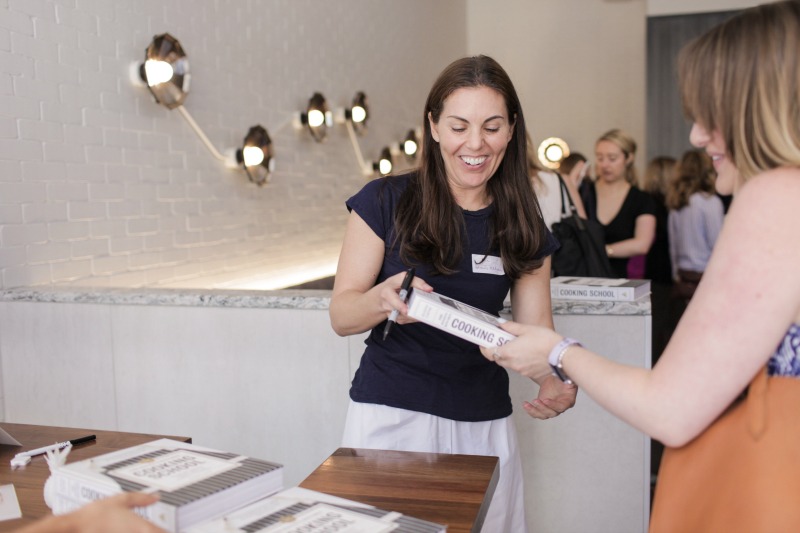 Atara Bernstein
What to know for your first pineapple event
"We see events as a core part of who we are because we really believe in the power of these real-life experiences where women connect with each other and share our passion for food," says Atara. "We've been figuring out how to build our team, and how to empower other people in our community to plan pineapple events and host them. The biggest challenge has been about our resources and our time. But we keep getting better at figuring out how to do high-impact events."
Feeling inspired? There are plenty of upcoming events on the calendar for the pineapple crew. Snag a few tickets and find out what you can expect from your first pineapple event.
Expect to learn: "You'll be inspired, informed, and connected with the women around you," says Atara. "Our events really are about learning something new and feeling really inspired to create something on your own."
Expect to connect: "You're meeting new women, new business connections, and mentors," says Atara. Bring a business card or your preferred method of staying connected, and don't forget to follow up with the new people you meet.
Don't be afraid to go solo: "I would say at least 20 percent of our audience comes by themselves, not knowing a soul," says Atara. "To us, it means that we've created this trust that when you come into a pineapple space, you feel that it's a warm, inviting, open space to meet new people."
Spread the word: Not the riding solo type? If you have like-minded friends who would be interested in pineapple, get a group together and check out the next event. "Women discover us every day and they're like, "How did I not know about you sooner?" says Ariel. Get your friends excited by sending them to the pineapple website and Instagram for a sneak peek at the community, past events, and useful content.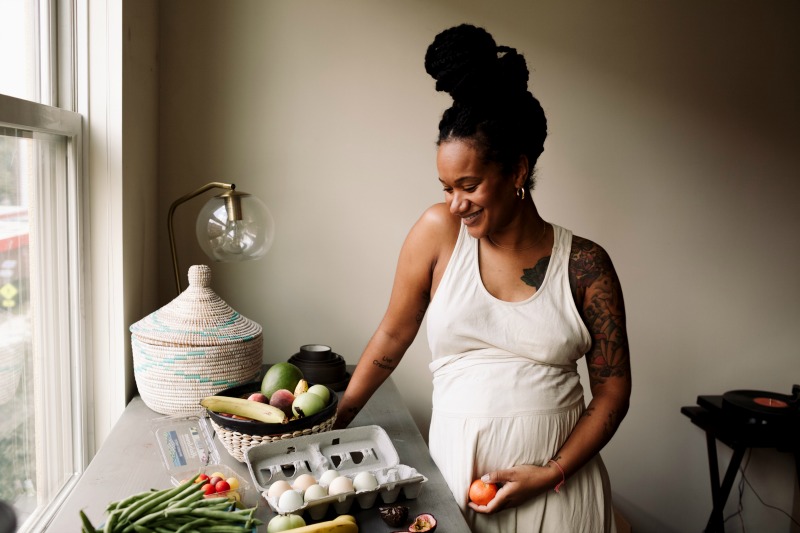 Atara Bernstein
Ready to grow your food community?
pineapple collaborative has events in cities across the country throughout the year. Follow pineapple collaborative on Eventbrite to find an event that's right for you.