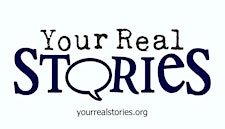 YOUR REAL STORIES
Your Real Stories presents:
The 6th Annual STORY DAYS IN TAMPA BAY.
October 7-12, 2018
This popular six-day storytelling festival collaborates with St. Petersburg and Tampa area artists and arts organizations, theatres, libraries, universities, restaurants, and museums  to present real life stories just the way you like them-- told, performed on stage, danced, sung, seen in exhibits and documentaries and experienced in seminars for writers, producers and filmmakers. Each evening ends with receptions and after parties at local restaurants because there will be a lot to talk about.
Sorry, there are no upcoming events