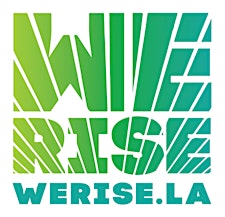 WE RISE
WE RISE 2020: Virtual May
WE RISE 2020: Virtual May is a month-long spotlight on wellbeing and healing through art, music and creative expression to help the entire Los Angeles County community. We are stronger together. And together, we are building a community where everyone feels a sense of belonging, connection, meaning and purpose. WE RISE is a safe space where all are welcome.
This May, find opportunities for creativity, conversation and connection even while we remain physically apart. Let's look to hope and recovery during Mental Health Awareness Month. Let's rise together. 
Check out whywerise.la/werise the latest programming.
Sorry, there are no upcoming events