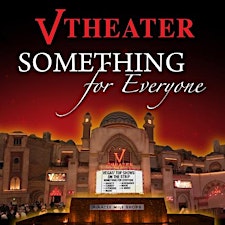 V Theater Box Office
Producer and theater owner David Saxe was born into show business. His mother was a dancer in the world-famous Folies Bergere and his father, a band leader for The Rat Pack. Entertainment became somewhat of a family business for David and his two sisters. He spent much of his early childhood organizing performances, arranging band instruments, and jerry-rigging theatrical equipment to pull off his own special effects. Blessed with a keen business sense, David slowly took over the financial aspects as well.
He currently owns 2 theaters, the V Theater and Saxe Theater, both located inside the Miracle Mile Shops inside Planet Hollywood's Hotel and Casino. V Theater houses over 10 different shows that play nightly, making it the theater with the most shows in one venue in Las Vegas. Saxe Theater, David Saxe's newer theater, houses a few shows of its own, including the biggest production show Vegas has seen in over 20 years, "VEGAS! the Show!"
www.VTheaterBoxOffice.com
702-260-7200