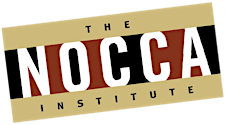 The NOCCA Institute
Founded in 1973, the New Orleans Center for Creative Arts is Louisiana's arts conservatory for high school students. NOCCA offers intensive instruction in Classical Music, Creative Writing, Culinary Arts, Dance, Drama, Jazz, Media Arts, Musical Theatre, Theatre Design, Vocal Music, Visual Arts, and academics. Students come from across Louisiana, attending via full-day, afternoon, and after-school sessions. Admission to NOCCA is by audition, and there is no tuition.
The NOCCA Institute is NOCCA's nonprofit partner, providing supplemental funding for NOCCA and advocacy for its world-class program. Some of the Institute's more notable endeavors include: a comprehensive Student Success Program, which funds students' supplies and fees associated with important summer training programs across the country; an Artists-in-Residence Program that brings more than 100 professional visiting artists into NOCCA's classrooms each year; the capital campaign for NOCCA's current home and expansion projects along the Press Street corridor, including Press Street Gardens; and concert, gallery, and literary events for the community. The Institute also oversees rentals of the NOCCA campus, making it available to arts organizations, individuals, corporations, and other groups.
Unless otherwise noted, we're unable to issue refunds. If an event takes place over multiple days, however, we'll do our best to honor such requests by switching tickets to a different time.