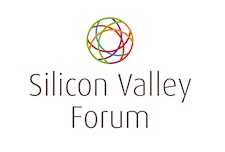 Silicon Valley Forum
Silicon Valley Forum: connecting people and organizations from around the world to the knowledge and networks of Silicon Valley.
We facilitate connections and provide resources for entrepreneurs and innovators to build and grow a successful company. While we focus on technology and startups in practice, in spirit we build our work around anyone who wants to run their business the Silicon Valley way—this is a place where creativity and innovation are crucial components of success. Our events, customized programs, Startupedia, and strategic partnerships provide the necessary tools to thrive in today's fast-paced digital economy.
For 36 years, our organization has been a key part of Silicon Valley's vibrant ecosystem. We organize over 40 different activities per year and have worked with over 40 countries. Our partners include global leaders Accenture, IBM, Microsoft, Mercer, and K&L Gates, just to name a few; as well as leading venture capital firms and service providers. Silicon Valley Forum is a 501 (c) (6) non-profit organization.
For more information, visit our website at http://www.siliconvalleyforum.com/.