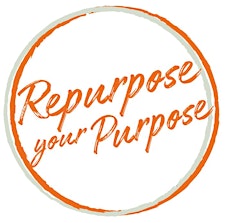 Repurpose Your Purpose
Repurpose your Purpose is for you if you want to be fulfilled in your career: I help people who don't know what to do next professionally find a career they love. Repurpose your Purpose provides the knowledge, training, and community I wish I had when I wanted to change careers.
I help people learn how to use what they already know to do something new
Repurpose your Purpose is for you if:
- You want to do something bigger with your life
- You feel confident you could get any job…if you only knew what you wanted
- You want to contribute, help people, do something meaningful (and you might or might not know what)
- You feel like a jack of all trades and master of none – and you have no idea what to pursue professionally
- You feel stuck and are afraid you will be stuck forever, forgetting who you are and what you are capable of doing.
- Every job you look at seems out of your reach – you are either over qualified or under qualified
- You would like to find a career you love and could grow into
- You feel too old to change career, and yet you cannot bear continuing on the same path.
- You loved your job and got really good at it, but now you feel bored, and the excitement is gone.
- You are ready to"feel the fear and do it anyway."
Come learn how to turn things around by tapping into your natural talents and hard-learned skills to move into a different career. Learn an experiential framework you can use over and over again in your life to move from being stuck to growing. And then thrive.
Repurpose Your Purpose is based in Los Angeles. Group programs and one-on-one coaching are all available remotely.
Sorry, there are no upcoming events