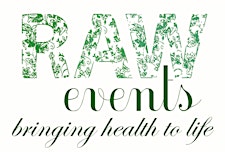 Raw Events Australia
Bringing Health To Life!
Founded in 2010, Raw Events has curated and facilitated hundreds of medical, nutrition, fitness, food and film events that showcase the world's best and brightest health entrepreneurs, experts and educators. We take great satisfaction in bringing people together in an environment where life changing (and often lifesaving) knowledge can be shared.
Raw Events also supports the work of the Australian registered charity organisation Doctors For Nutrition: 
www.doctorsfornutrition.org

In 2017 - 2019 we coordinated the 'Nutrition In Healthcare' symposium tours with special international guests such as: cardiologist Dr Kim Williams (USA), clinical dietitian Dr Conor Cerley (Ireland), general practitioner Dr Michael Klaper (USA) and over 50 local healthcare practitioners. We also co-premiered documentaries The End of Meat, Dominion and Running For Good.

In 2017, we coordinated the southern hemisphere premiere tour of the documentary What The Health (from the creators of Cowspiracy). Each sold out screening was followed by a healthcare professionals' panel.
Please feel welcome to connect with us to help forge more meaningful and healthful networks and community:
Facebook: www.facebook.com/RawEventsAustralia  Instagram: www.instagram.com/RawEventsAustralia
Sorry, there are no upcoming events