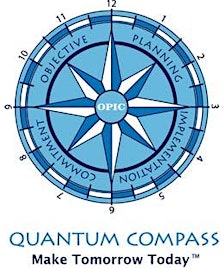 Quantum Compass
Quantum Compass –  Make Tomorrow Today™  – Creating Enterprises that Sustain
Here at Quantum Compass we're working to create enterprises that sustain…
Sustain socially… Sustain environmentally… Sustain financially.
Impact Entrepreneurs + Social Enterprises
Growing too fast or out of control?
Ready to take your enterprise to the next level?
Transition into Self Employment
Working full time but not sure for how much longer?
Wondering how to turn your passion, hobby, or skills into real income?
Ready to establish your own enterprise but not quite sure about the best place to start? 
Established Small Business Owners
Seeking control? Better cash flows? More time?
And a more secure financial future?
Quantum Compass is a boutique coaching practice working exclusively with a select group of clients. We're here to help.
Sorry, there are no upcoming events