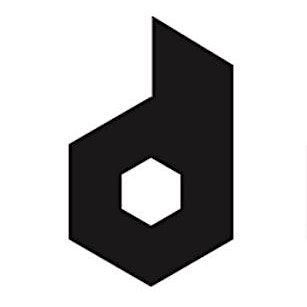 Open Design Afrika
OPEN DESIGN AFRIKA VIRTUAL FESTIVAL 2020 - "Rise Afrika Rise"
Sponsored by the Department of Sports, Arts & Culture, V&A Waterfront and in association with SMILE 90.4FM
Open Design Afrika is a social enterprise and a not for profit company.
small is MASSIVE!

Open Design Afrika calls on Afrikans and the world to action small seeds of change everywhere!
Today we have to write the most important design brief in the history of humanity; it is time to rise in solidarity with our global neighbours and Inspirators for action!
Given vast changes in everyday life, Open Design Afrika (ODA) is stepping up to the challenge through presenting its 8th annual, and first fully virtual festival. The anticipated event which is themed "Rise Afrika Rise" will run from 27 – 31 October, and is recommitting to its mission to use the power of humanity, creativity and design to create change, and increase Afrikan pride and value, effect systemic change and ignite and unlock new Afrikan potential, ideas, solutions and aspirations for a thriving Afrika.

Despite being a digital offering, the ODA 2020 programme which is sponsored by the National Department of Sports, Arts and Culture and the V&A Waterfront and in association with SMILE FM will be as robust as in previous years. The 5-day festival will live stream daily from different locations at the V&A Waterfront, and include activities and events focused around key themed days, namely: Afrika is Rising Day, Global Inspiration Day, Future-ready Skills with Heads, Hands and Hearts Day, Afrikan Stories Day and Family Makers Day.

General access tickets are free; however, registration is compulsory to gain access to the livestream portal. WIFI will also be made available by TooMuch Wifi at selected venues in Cape Town to create further accessibility to marginalised communities. Other ODA partners like KNUST in Ghana and Ambitious Africa will livestream the event to various Afrikan countries. These venue details will be made available closer to the time.

Geared towards ODA's "pledge to design a better world" the 2020 festival promises attendees and participants workshops, demonstrations and critical discussions about the present, the future, and the disruption, hacking, skills and resources required to bridge them.

Designing a thriving future world for all
Since 2013, Founder and Executive Director of Open Design Afrika Suné Stassen has driven the programme with an optimistic, mindful, solutions-driven an inclusive approach. As the visionary behind the new-established virtual platform, she explains the ODA value in the following way:
"We have for years succeeded in engineering an unjust and often destructive world for living in. We believe that in solidarity we have the capacity and the ability to design the exact opposite but then we have to shift our priorities to develop relevant future skills and creative intelligence. We must invest wisely in appropriate human capital that's underpinned by empathy and emotional intelligence, agility, resourcefulness, holistic and critical thinking, future skills that's optimised and underpinned by creativity. To succeed in the future, it will be imperative to invest equally in humanity and technology. This balance will be crucial for humanity, our planet and circular economies to flourish in. The time is now to write the most important design brief since our existence: we need to design and develop new world orders and strategies for inclusive and appropriate education, systems, services, flourishing environments, prosperous circular economies and human cities so that we can collectively design our preferred futures and deliver on the demands of the future with purpose and agility. If we collectively action small seeds of change everywhere then small suddenly becomes MASSIVE!"
For press and interview requests, contact Lisa@marvelloandmill.co.za
Social and Digital links:
Website: www.opendesignafrika.org
Facebook: @OpenDesignAfrika
Instagram: @opendesignafrika
Twitter: @opendesignaf
YouTube: Open Design Afrika