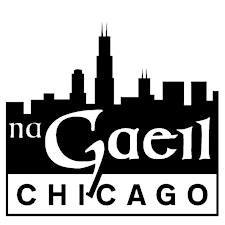 Na Gaeil Chicago
Na Gaeil has introduced thousands in greater Chicago to the Irish language--you sometimes hear it called "Gaelic"--since the 1980s. We offer classes at several levels on several days of the week, usually at the Irish American Heritage Center.
Our students choose to learn Irish for reasons as varied as the backgrounds from which they come. Some enjoy Irish literature, music, or singing, and others want to deepen their Irish roots. Some have parents or grandparents who spoke Irish, while others are linguists, hoping to add to their knowledge of world languages.
Get notified about upcoming Irish language classes and events by writing to info@nagaeil.org
✶ ✶ ✶ About Spring 2021 Registration ✶ ✶ ✶
All Spring 2021 classes will be online, through Zoom. All Chicagoland students are welcome. You will need a desktop or laptop computer, a video camera, and a microphone. We really miss holding classes at the Irish American Heritage Center, and we'll be back there with in-person classes as soon as possible.
Our intermediate and advanced-level classes are accepting new students as well as those returning from Fall 2020 classes.
Register for your class and day of the week below. If you're not sure which class is right for you, there are guidelines in the detailed description of each class. You can also write to us at info@nagaeil.org with questions.
When you've chosen your class, select the "New Student" ticket if you have never taken a paid Na Gaeil class, or "Returning Student" if you have.
Because online classes need to be smaller than our in-person classes, it's best to register right away to assure yourself a place in class. If your class is full, please add yourself to its waiting list so that you are automatically notified and given the chance to register when places become available.
Switching from one class to another will only be possible if the new class has vacancies.
Sorry, there are no upcoming events