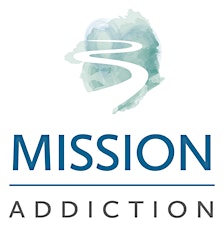 MISSION ADDICTION
Mission Addiction (MA) is a different kind of recovery program and a different kind of "field church" - rolled into one.  We're "addicted" to God's mission and our mission is addiction. We help individuals and loved ones struggling with addiction become the best version of themselves, no matter where you are in your recovery journey. We currently offer a robust aftercare program (The MAP For Healing & Recovery), weekly support meetings (The Lighthouse), mentoring, counseling and coaching, spiritual healing and restoration, a "Quick Church" blog (The Path), bible study and discipleship, prayer and grief support, navigation and referral services, dozens of flexible volunteer opportunities, and prevention talks for parents and students. 
You do NOT have to be a Christian and you do not have to be impacted by addiction to benefit from or participate in our events and mission. 
Mission Addiction was founded in January, 2017, by Edward Livesay, a business consultant and faith leader.  Many others from recovery, faith, and business backgrounds have joined this unique mission to "surround addiction, get ahead of it, and defeat it."  We embrace culturally diverse clients and volunteers. We depend upon that variation of thought to contribute to effective services and growth for everyone.
Contact:  937.490.9605, Edward@mission-addiction.org
MISSION ADDICTION
Anything is possible when we walk together™
Hope Church • Sugarcreek Township, OH
Hope Church • Sugarcreek Township, OH
Hope Church • Sugarcreek Township, OH