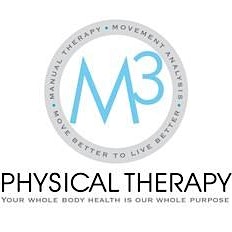 M3 Physical Therapy Exercise Class
M3 Physical Therapy (M3PT) is a small, physical therapist owned practice, focusing on orthopedic dysfunctions related to pain, strength, and movement impairments.
Our online exercise classes are designed by expert Physical Therapists along with our experienced Pilates and Yoga Instructors. The classes are designed with our patients and community in mind to help them with pain, exercise to feel better and live better as well as have something to do while staying home. All levels of participants are welcome! We are excited to see everyone trying something new and Moving Better to Live Better!
Sorry, there are no upcoming events