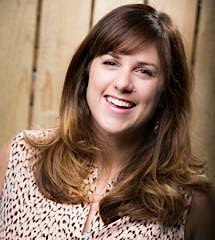 Krysta Bea Jackson
Hi there - my name is Krysta Bea Jackson and I'm the founder and chocolatier of Sugar Love Chocolates. I have lived in the world of good food from my earliest memories in my mom's restaurant. I quickly learned that good food has got to be the best way to bring joy and show love. Yes, my family is from the south, how did you know? And if you hear me talk, you'll know I was raised on the west coast - man what I'd give for a southern accent! I started Sugar Love in February 2015 after a winding path brought me back to my passion: real ingredients that taste really good, especially when it comes to chocolate. 
As I have delved deeper into the high-end side of chocolate, I've found my artistic voice. I love creating interesting flavors that may only be in the store for one batch or releasing collections at different times of the year. Often, an inspiration point outside the edible world is what fuels me to make the next flavor. This is what lead to us being the first ever chocolatier of Artown in 2017. I have found my tribe in the collaborations between foodies and artists.
And through it all, I remind myself of why I am doing what I am doing: to slow down and enjoy what's truly good in life. For me that is friends and family, pets, good food and creative curiosity. So take a moment to savor the flavor with a glass of wine or great conversation.
Sorry, there are no upcoming events