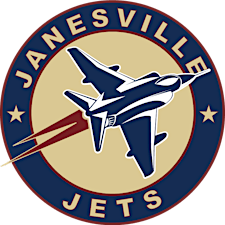 Janesville Jets
The Janesville Jets are a Tier II Junior A Hockey team in the North American Hockey League (NAHL), which is one of the top junior hockey leagues in the United States.
The Janesville Jets are a community-oriented NAHL team that provides sports fans fast-paced and affordable entertainment while helping talented hockey players develop into admirable young men, and potentially college and professional athletes.
Based in Janesville, WI all home games are played at the Janesville Ice Arena. 
Skip the lines, order your tickets online!  
Sorry, there are no upcoming events