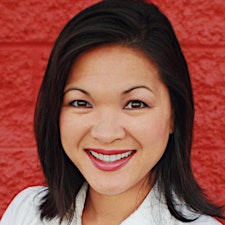 Ia Jimenez
Ia Jimenez is an Executive LifeStyle and Career Coach with more than 16 years of consulting, training, marketing and direct sales experience. Consistently recognized as one of the top female speakers and trainers for successful, multi-million dollar companies, Ia has worked in a diverse range of industries encompassing telecommunications, health and wellness, digital media, outplacement and entertainment industry sectors. She is a highly sought after personal coach and business consultant known for combining an upbeat approach with compassion and conviction to effectively deliver her message and inspire transformational results.

Ia has coached thousands of business professionals in the creation and implementation of personalized strategic marketing and communication plans for career progression and life/work balance. 

Specialties include: Social Media Marketing, Online Reputation Management, Healthy LifeStyle Consulting, Social Media Optimization, Career Development, Workshop Facilitation, Brand Management, Training and Personal Development.
Sorry, there are no upcoming events