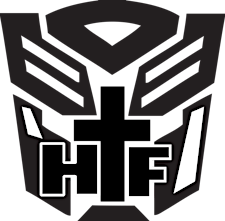 HackFormers
Teach Security, Teach Christ; Teach Security In Christ.
HackFormers is based out of the Biblical text from Acts 17:6-7 where the disciples of Jesus were accused of turning the world upside down. In other words these disciples were "transforming the world" by their allegiance to this one King, called Jesus.
HackFormers' vision is to leverage one's information security knowledge and skills and teach and reach others with the love of Jesus Christ. The idea behind the name was HACKers (generically referring to whitehats and those in Information Security) who serves Christ Jesus in the Great Commission as TRANSFORMers.
Sorry, there are no upcoming events