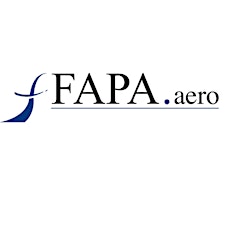 FAPA.aero
FAPA Events will be virtual via Zoom Webinars through June, 2021. We will evaluate returning to in-person events as the unfolding COVID-19 situation improves. All events are free to participants.
FAPA Pilot Job Fairs
(For Job seeking pilots with a minimum of 250 hours or a commercial certificate)
FAPA Pilot Job Fairs bring recruiters and active pilots together. It's free to speak with all airlines. Job-seeking, qualified pilots with more than 250 hours (required minimum to attend) or a commercial certificate should pre-register here on Eventbrite. Visit FAPA.aero/Jobs for more details and the current list of airlines attending. 
FAPA Future Pilot Forums
(For Career Changers, Non-Aviation Separating Military Personnel & Students of All Ages):
FAPA (Future and Active Pilot Advisors), the pilot career consulting company and its partner Delta Private Jets are 'Building the Pilot Pipeline' TM by inviting career changers and aspiring pilots of all ages – career changers, students and their families, non-aviation separating military personnel, and future pilots of all backgrounds – to FAPA Future Pilot Forums to learn about the pathways to a professional pilot career. School counselors are also encouraged to attend to also learn how to talk to students about professional pilot careers. 
Delta Private Jets is FAPA's Future Pilot Forum Platinum Partner for 2020. They will also be recruiting at all FAPA Pilot Job Fairs. They will be giving presentations at all Future Pilot Forums.