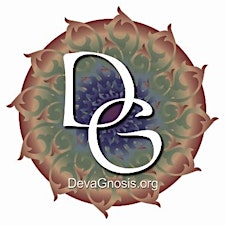 DevaGnosis
DevaGnosis divine nature ministry. We are so glad that your path has led you here to evolve with us. We consider ours to be a holistic minsitry - that is, a multi-traditional, spiritually centered community which sees all of nature and creation as divine.
We facilitate and promote community events that inspire personal growth, inner healing, physical well-being, prosperity, deep exploration and epiphany. We offer our open hands, hearts and minds for the highest good of all. In this service, we too are served. In this healing we too are healed.
We strive to empower tribe and community through deep play and the sacred work of discovering who we are so that we may share our gifts and shine our light to ease the suffering of all sentient beings and raise the vibration on this planet to a higher level of consciousness.  DevaGnosis is a central fire for the tribe and community. We invite you to gather around that we might see each other's loving faces. We are a rich and diverse spiritual community. Let us celebrate together our many paths made one in the same Light.

Our offerings for community events and services include:
"Dance Elemental" ecstatic dance journey, "Sacred Voices" song & chant circle, "Energy Walk" (meditative nature walks), Sacred Dance [with Dakini] classes/workshops/coaching, Pagan Way courses [with Tymn], "Loving Mirror Reiki" energetic 'healing' sessions, and seasonal Wheel of the Year celebrations.
Founded in 2007, DevaGnosis has participated at some larger events such as FolkLife in Seattle, WA and PantheaCon in San Jose, CA.  We have also worked with various community centers, 'new age' shops, dance studios and focus groups, always bringing our very best energy and wisdom to the table.
Some of our collaborative partners include:
- Bodysong Healing & Arts Center - Seattle, WA
- Halanda Studio - Willow Glen, CA
- Community of Infinite Spirit - Willow Glen, CA
- Center for Creative Living - San Jose, CA
- Open to Light - San Jose, CA
- Trinity Yoga & Wellness - Campbell, CA
- Inner Journey - Los Gatos, CA
- Los Gatos Acupuncture & Qigong Center - Los Gatos, CA

********************************
All events are currently hosted locally in the South Bay Area.  See our calendar for details, or contact us to make arrangements to host one for you and your friends and family!  More info can be found on our DevaGnosis web site: www.devagnosis.org.  We can also be found on FaceBook and on Meetup!

Yours in service, 
~Dakini~

Dakini - c) 425.577.3296

Sorry, there are no upcoming events