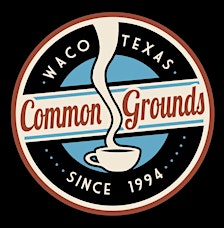 COMMON GROUNDS
Common Grounds is the Premier music venue in Waco, TX.
Showcasing quality acts from a wide array of genres, CG's backyard, 600-person music venue is the best way to experience live music and other events in Central Texas!
Join us for weekly Tuesday Movies, Wednesday Open Mic, Shows, Magicians, Dance Parties, and other Fun stuff!
Sorry, there are no upcoming events