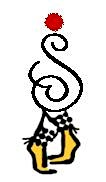 Bollywood Shake
We teach Bollywood dancing for a fun and cultural experience.  We also organize various events related to Bollywood and Indian culture all through the year.
Our Bollywood dance classes have flavors of different Indian dance styles like bhangra, classical and folk dancing.  Our approach includes teaching choreographed routines to popular Indian movie songs.  In addition to learning some cool moves, our classes will also give you a great workout!

Whether you are a beginner or have experience in  this is a fun way to enjoy the cultural experience with other folks!  We offer classes for all age groups.