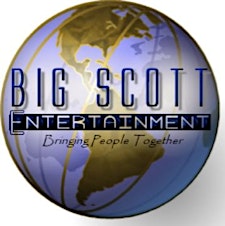 Big Scott Entertainment LLC
Scott Shepherd, has been involved as an executive in the sports and entertainment industry for over 25 years. Currently, he is President of Big Scott Marketing Team, located in Camden, New Jersey. Prior to forming Big Scott Marketing, Scott served as City of Camden, Special Events Coordinator.
As Coordinator, his primary function was to solicit sports, entertainment and fundraising events that would stimulate the economy, enhance the image of the city as an event destination and provide outstanding entertainment opportunities for its local citizens. His role also encompassed strategic planning, marketing, fundraising, and communications. Scott Shepherd
However, it was in 1979 when Scott initially began his career in the entertainment industry where he started working with celebrities such as the late Notorious BIG and P. Diddy. His career path has led him to work with some of the most elite entertainers and sports figures such as Will Smith, R. Kelly, Allen Iverson and Stevie Wonder. Most recently he led the promotions for the annual Donovan McNabb vs. Rasheed Wallace Celebrity Softball game where because of his strategic efforts not only did attendance rise from 300 to 2800 but so did celebrity involvement. "Big Scott" as he's known in the industry, is a well recognized name not only among circles of celebrities in the sports and entertainment industry but also among, community, civic leaders and corporate America. In the community, annually he organizes the Thanksgiving Turkey Drive along with working in conjunction with the U.S. Marines for their Holiday Toys for Tots program, where they've hosted as many as 5000 children. Also, he is a part of CAMcare Health Corporation Board of Trustees. CAMcare has been a trusted name in servicing the entire community of Camden City and Camden County since 1978.
Scott's experience also includes backstage production for 2005 Wachovia Center concert featuring Beyonce, Missy Elliott and Alicia Keys. The Big Scott Marketing Team was also called on by Clear Channel Radio to enhance their promotions and marketing programs. And when FUBU, AND 1, Big Daddy Gear and Phat Farm launched their clothing lines it was Big Scott whom they enlisted to further enhance their marketing strategies.
Big Scott and his umbrella of resources allow him to work with an organization to cultivate the idea, establish the venue, plan the budget as well as provide promotional advertisement, videography and security. Whether it is a corporate endeavor, private celebrity function or a high profile fundraiser, Scott orchestrates the entire production from start to finish, guaranteeing his clients a successful endeavor.
Thus, having utilized his knowledge of the industry over the past 25 years he is able to bridge the gab between corporate America and the multicultural population. His professionalism and that of his team in handling high profile clients has further allowed him to establish Big Scott Marketing as one of the premiere entertainment companies on the East Coast who has now expanded by opening an office in LA.
FOR MORE INFORMATION 609-352-7161
Sorry, there are no upcoming events