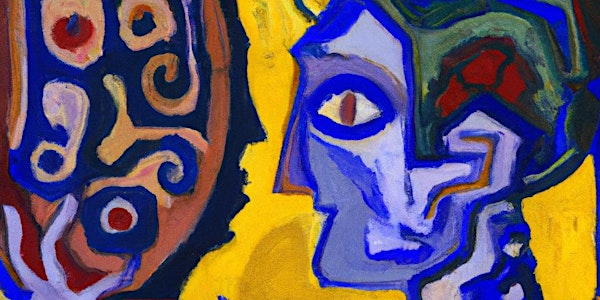 ISPS Webinar Neuropsychoanalysis and Psychosis: A Dialogue with Mark Solms
Neuropsychoanalysis and Psychosis: A dialogue with Mark Solms. An ISPS webinar discussing the new science of neuropsychoanalysis.
About this event
ISPS WEBINAR "Neuropsychoanalysis and Psychosis: A Dialogue with Mark Solms"
Friday 27th January 2023, 6-9pm
We are honoured that Professor Mark Solms has agreed to give the opening talk, to which the audience and a distinguished panel will respond.
The topic
Neuropsychoanalysis is an inter-discipline that integrates psychoanalytic and neuroscientific perspectives upon the mind. In this webinar Mark Solms will summarize some insights into psychosis that have arisen from this integrative effort. He will focus mainly on the role of the mesocortical/mesolimbic dopamine system, which is closer in its functional role to Freud's 'libidinal drive' than is any other brain system. He will speak, in particular, about the role of this system in meaning-making, mania, omnipotence, and manic-depressive psychosis.
Professor Mark Solms is Director of Neuropsychology at the Neuroscience Institute of the University of Cape Town, and member of the British Psychoanalytical Society and the American and South African Psychoanalytical associations.
Discussants:
Maurizio Peciccia, MD: psychiatrist, psychoanalyst, president of ISPS Italia (from Italy)
Michael Garrett, MD: psychiatrist, psychoanalyst and author (from USA)
Ariane Bazan, Professor of clinical psychology and psychopathology, psychoanalyst in private practice, coordinator of the French Network 'Réseau Francophone Psychanalyse et Neurosciences' (from Belgium)
The discussion will also involve the registrants.
Julie Kipp, President of ISPS will open the webinar (from USA)
Chair of the event:
Brian Martindale, former President of ISPS and Honorary President of EFPP (from the United Kingdom)
The fee for participating in this webinar is US$30. Participants will be provided beforehand with a written introduction to neuropsychoanalysis and will have access to the recording of the webinar for up to 14 days.
We look forward to welcoming you to this event.