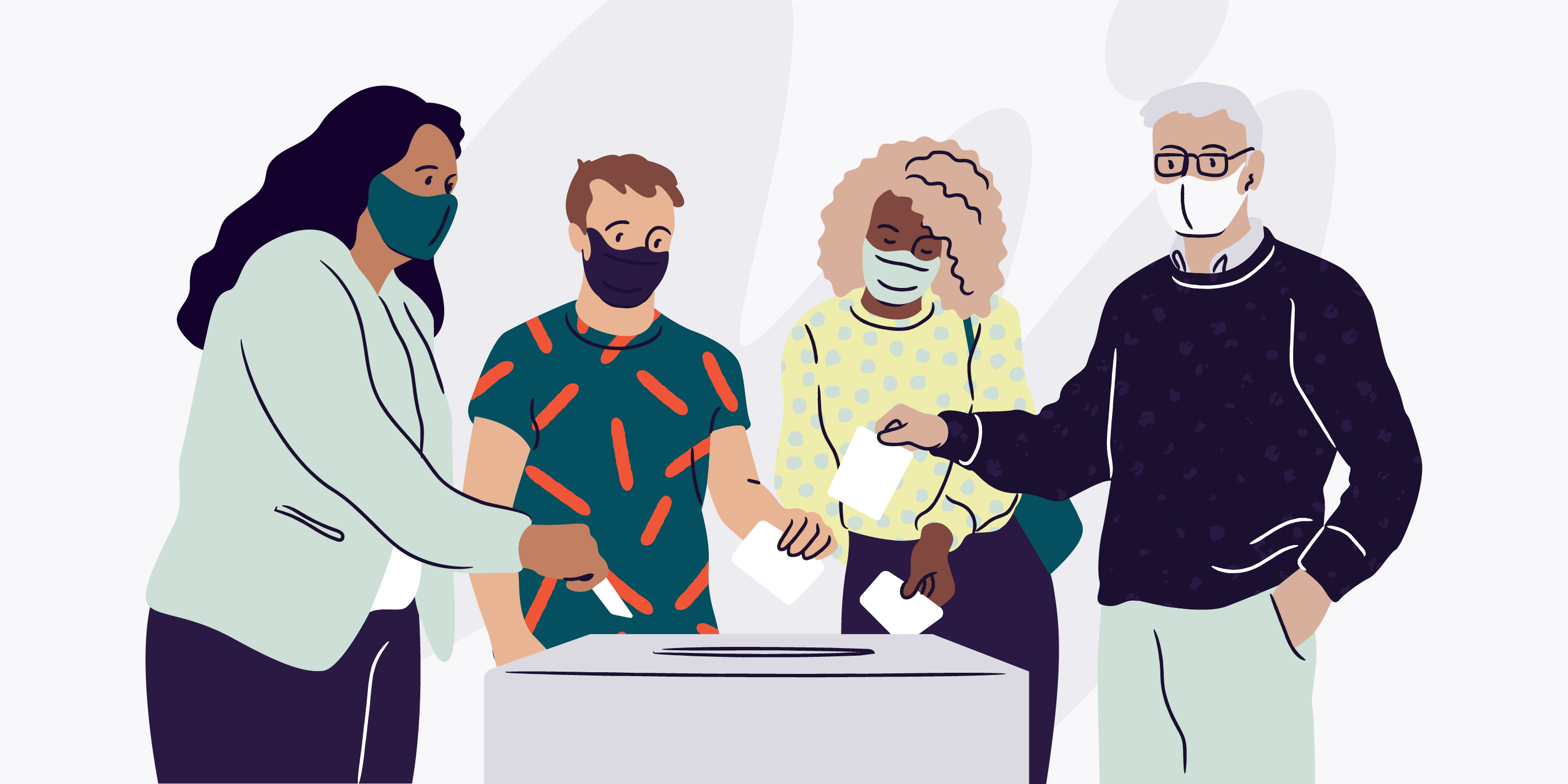 Get Registered for the Biggest Event in 2020
With the presidential election less than 50 days away, voting is top-of-mind for many Americans. Throughout history, voter turnout in the U.S. has often been low as a result of confusion about deadlines, logistics, and election procedures. This will likely only be exacerbated this year by the global pandemic, making this year's National Voter Registration Day (Sept. 22) – and the days leading up to Election Day – all the more important. 
As part of our commitment to leveraging our platform to get out the vote this November, we dug into the events our creators are hosting on Eventbrite to help drive voter registration and found our community is working hard to increase voter turnout this year.
So far in 2020, Eventbrite has issued more than 26,000 tickets to nearly 500 virtual and in-person events in the United States that are focused on voter registration.
Looking into the geographical data for in-person events, we're seeing most voter registration-related events taking place in California, New York, Massachusetts, Pennsylvania and Maryland, followed by Texas, Florida, Illinois, Georgia and Arizona. Very few events have a political party name in the title, and when they do, they're evenly split between Republican and Democrat.
Throughout the pandemic, creators have shown great creativity and ingenuity to host events and connect with their audiences on Eventbrite. The same is true with events designed to help increase voter education and turnout, with experiences taking shape in a number of ways. Some examples include a drive-in movie event that's outfitted with voter information booths, a virtual race, where participants receive T-shirts to become walking (or running) billboards that encourage others in their community to vote, and there are a number of educational webinars that teach people about voting and provide them with tools they need to vote safely this year.  
Every vote counts and we're committed to helping make sure everyone's voice is heard. Leading up to the 2020 presidential election, we're partnering with HeadCount to empower creators on our platform to arm attendees with more information about voting and a path to registering with a Register to Vote ticket. We're proud to share that more than 14,000 attendees have registered for a Register to Vote ticket on our platform since our July launch. We've also joined the Time to Vote movement to ensure our U.S. based employees have ample time to vote on Election Day, and have curated a collection of virtual events anyone can turn to to learn more about our political system and registering to vote. 
No matter your political preferences, we believe every voice matters. We encourage you to check your voter registration status now, so you can make your voice heard in November.