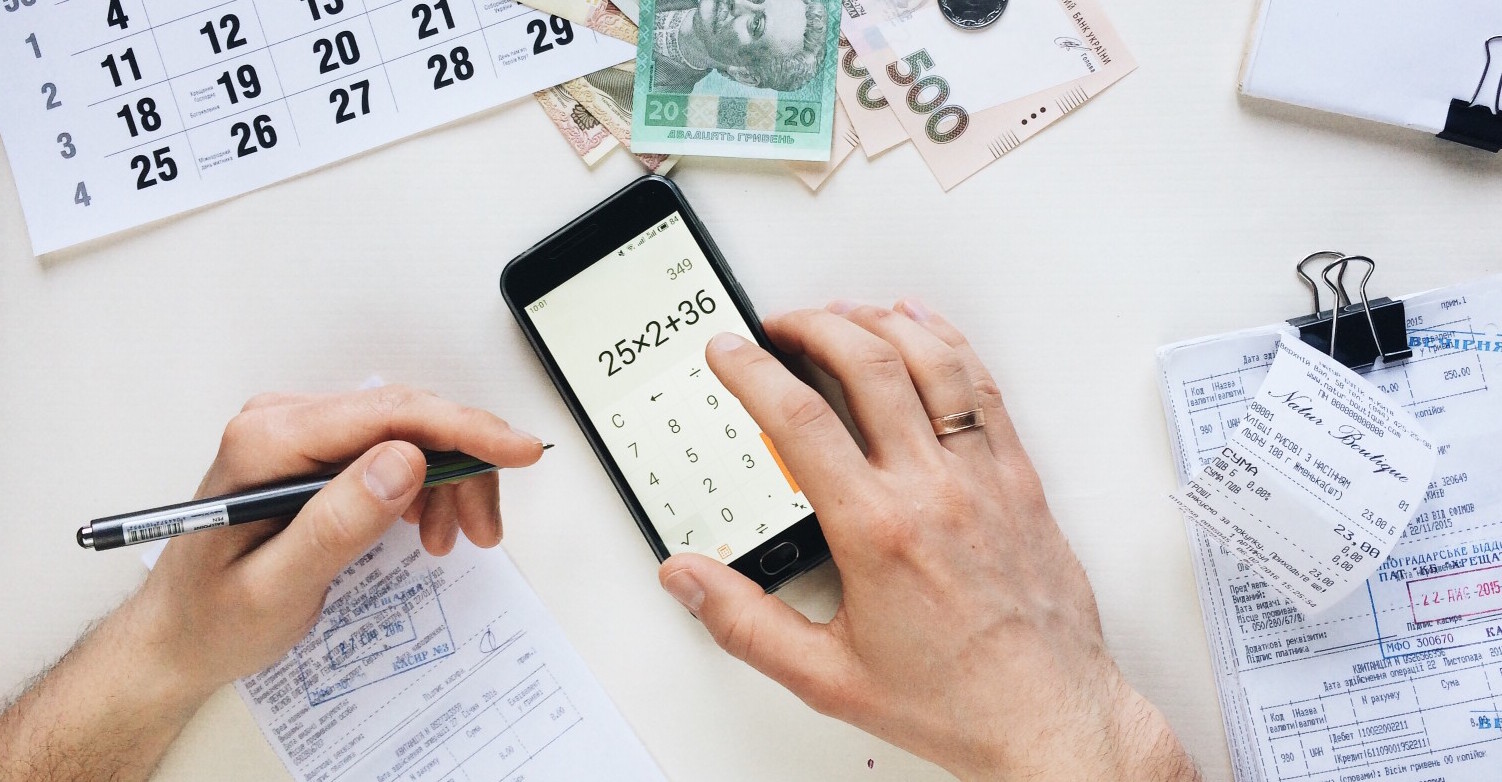 The Most Cost-Effective Way to Sell More Tickets
You're good at marketing your event. Because of your efforts, hundreds if not thousands of potential attendees visit your event website each time an event goes on sale. So how can you sell more tickets without investing even more in your marketing?
The key is to work more efficiently. Sending another email blast to a big audience that may or may not be interested might fill some seats — but if you could narrow in on your most motivated audience, you would sell countless more tickets.
Simplify your event website and purchase process
If it's difficult to navigate your event website, you're putting barriers in the way of your most engaged potential attendees — the people who are already there. Your most dedicated fans might push through a difficult purchase experience, but many people won't. People with shorter attention spans — or less commitment to attending — will give up as soon as buying a ticket becomes difficult.
Some of these hurdles you may already be familiar with: additional steps in the checkout process that cause 10% of people to quit; a required login that causes 23% of shoppers not to buy; hidden fees that dissuade customers at the last minute. Others may seem less obvious: if your event page loads slowly, for instance, that can cause another seven percent of potential attendees to close the window instead of waiting.
The problem isn't you — it's your ticketing experience. There's a reason companies like Amazon developed a 1-Click "Buy Now" button. The easier it is to buy, the more likely people are to complete a purchase. So instead of focusing on driving more people to your event website, what if you focused on turning more site visitors into ticket buyers? (Spoiler alert: you'd make more money.)
Streamline your other strategies to drive more sales
You have other strategies to sell more tickets. You can spend more money, or rely on a ticketing partner's email blasts, or spend more time and effort on yet another channel. But does all that additional investment actually lead to more sales?
Let's say you decide to invest in retargeting ads. The average retargeting ad has a 0.7% click-through rate (the percentage of people who see the ad and then click through to your website). Out of those who clicked on your ad, let's say a quarter bought a ticket (an above-average rate). That means that even if you paid to surface your ad to 20,000 people, you'd only sell an extra 35 tickets.
Instead of spending the time and money to design and display the ad, consider what could have happened had you focused instead on converting your existing visitors. By making it easier to buy tickets on your site, let's say you could increase the percentage of page viewers who buy tickets by 50%. (Music festival Lightning in a Bottle saw a 50% increase in site visitors who bought tickets simply by switching to Eventbrite for their ticketing partner.) Here's how the efforts could play out for a 20,000 person event: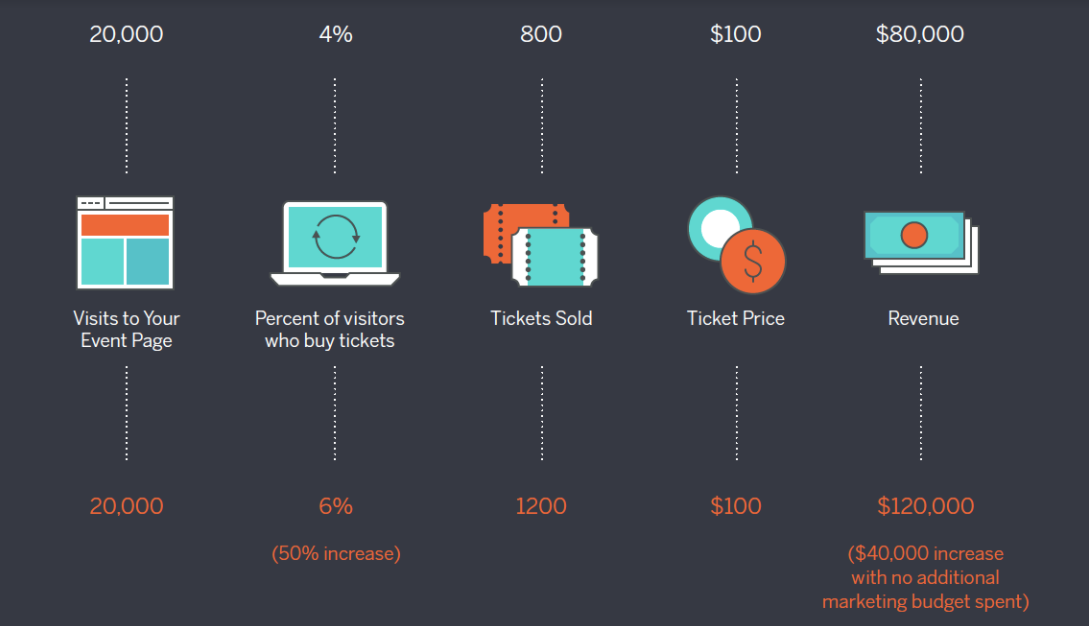 So without extra time commitment or marketing spend, you sell more tickets — and see much better results than from a typical online ad or email send. Sounds pretty good, doesn't it?
To find out how to make it happen, check out our free guide: Work Smarter, Not Harder: How to Convert More Website Visitors into Attendees.