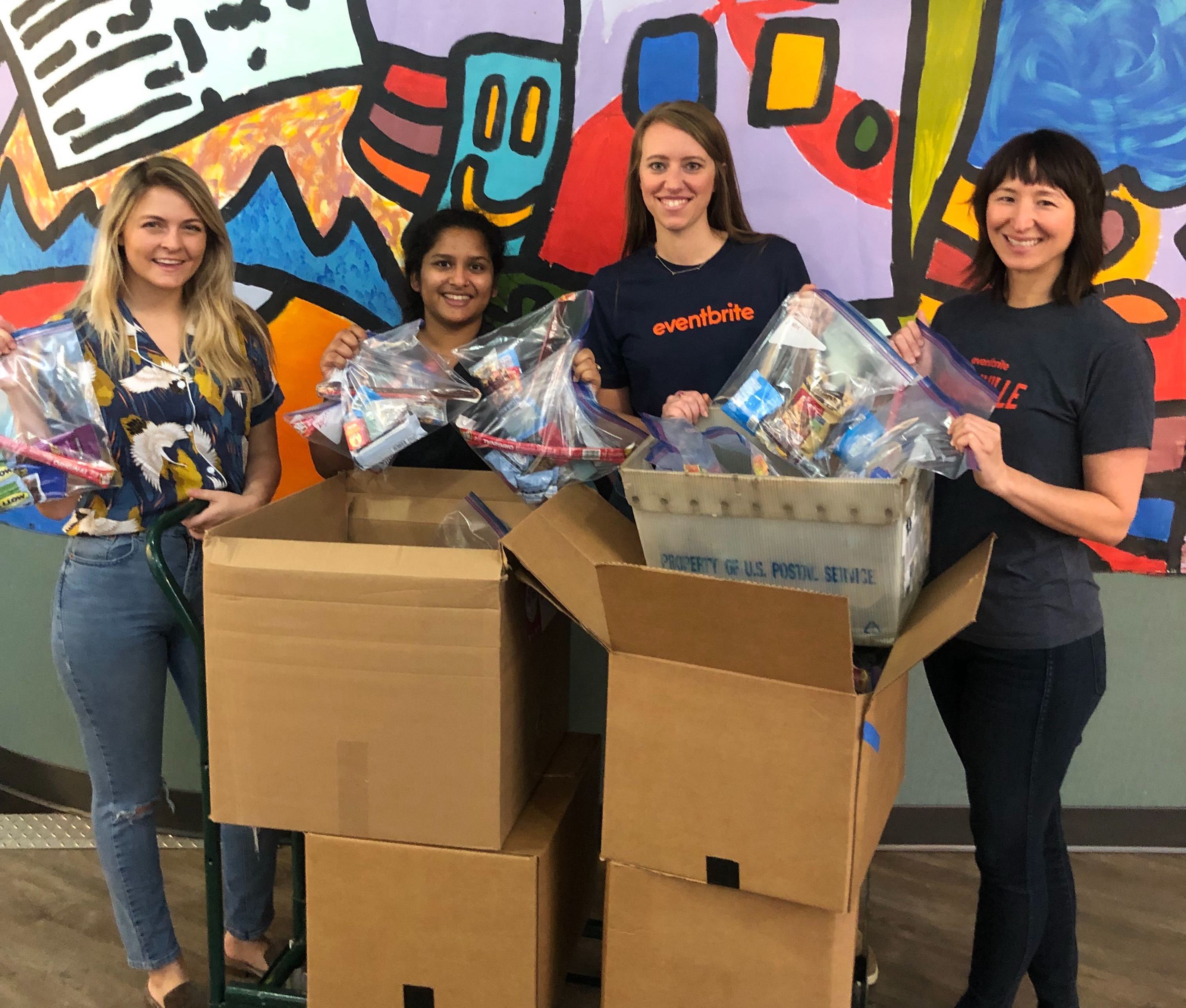 We're working together to support our Nashville community
Nashville is home to around 1,000 Eventbrite and Postmates employees, making it an important city not just for the two companies, but for the many customers they serve. So when the devastating tornado hit on Tuesday morning, our teams jumped into action to do what we could to help not just our own family of employees, but the wider community. 
Through a combination of financial support and on the ground volunteering with companies that share our office location at Cummins Station, Eventbrite and Postmates have contributed over $100,000 through direct in-kind support and cash donations to the Mayor's recommended fund, the Middle TN Emergency Response Fund. Additionally, one of Eventbrite's valued partners, San Francisco-based secure ticket exchange platform Lyte, is also contributing a cash donation to the fund in support of the local community and the partners it works with in Nashville.
Earlier this year we also made a proactive pledge on behalf of Eventbrite through a financial contribution to the American Red Cross Ready365 Program to support them in advance of disasters like this one. This commitment ensures humanitarian aid is provided quickly to communities affected by disaster, including the severe storms and tornadoes in Tennessee.
Our mission is to bring the world together through live experiences, and we want to do our part in supporting relief efforts being driven by our valued creators. We will waive ticketing fees* for any event that is donating 100% of its proceeds to help the recovery efforts and/or benefit those  impacted by the TN Tornado.
If you're an event creator, here is how you can proceed: create your event as you normally would on the Eventbrite platform; when you're done, complete this
brief form
and we will respond within 48 hours to waive fees for qualifying events.
If you want to support recovery efforts through your regularly scheduled events, consider this pledge to donate a portion of proceeds to local relief. Or consider joining our employees in supporting the community, through volunteering at Hands on Nashville or collecting needed items for the Community Resource Center.
We are still in the early stages of this relief effort and we know there's a lot more work in the days and weeks ahead to help get Music City back on its feet. Our thoughts, hearts, and resources are with Nashville right now. 
*Eventbrite agrees to waive the Eventbrite Service Fee and Eventbrite Payment Processing fee for qualifying events indicating they will donate 100% of their proceeds to the TN Tornado relief effort by completing this form. Eventbrite will review submissions within 48 hours and apply a fee waiver on net-new tickets sold from the date of approval. However, any fees on tickets sold prior to the submission and approval date will still apply. Please keep in mind that as part of our Community Guidelines, Eventbrite may not be used to facilitate raffles, sweepstakes, or giveaways that are not part of a live event listed on Eventbrite, and we reserve the right to remove any content that violates these guidelines.